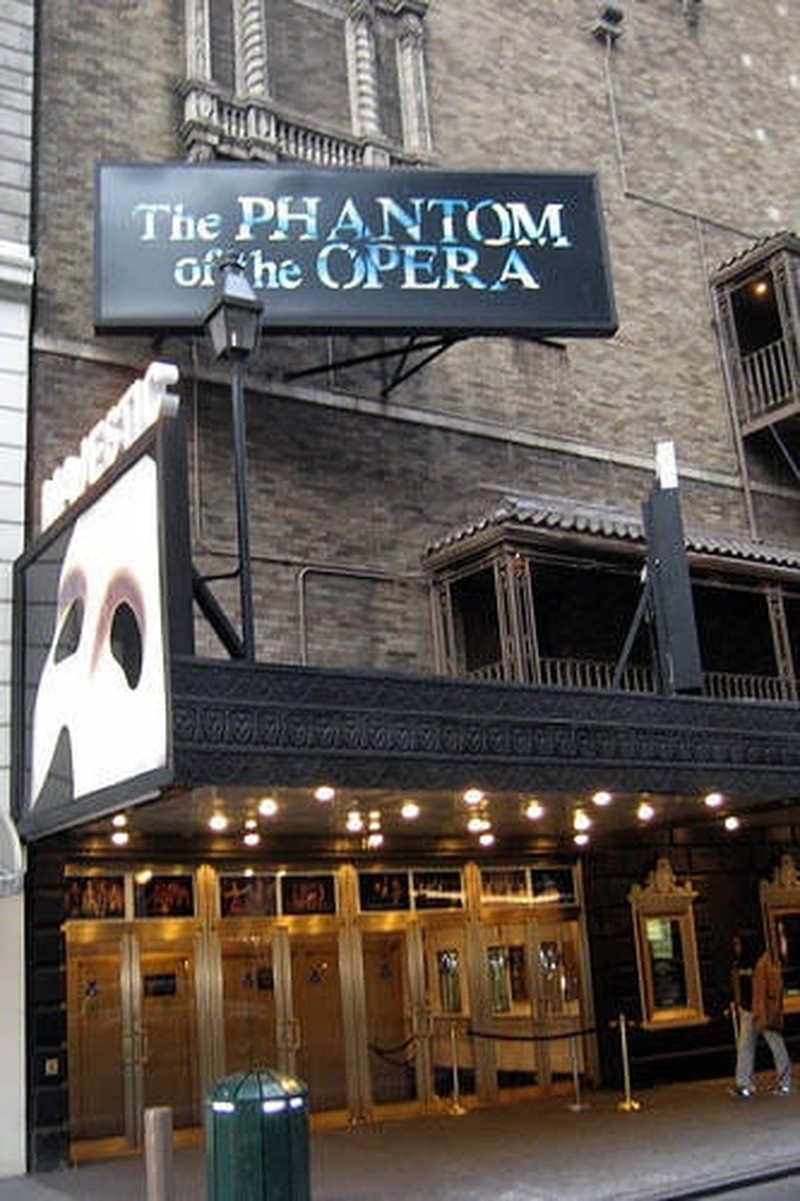 There is something about a musical that takes me to a place outside of reality that seems more life-like than watching a movie. Maybe it's the melody. Maybe it's the fun costumes. Maybe it's the type of storyline that seems more realistic than an action-packed thriller. I'm not the only one who loves the creative genius of a good musical. The old ones are not forgotten, as young actors love to fill the roles of the classics like Fiddler on the Roof, The Music Man, Guys and Dolls, and Oklahoma! ABC's remake of The Sound of Music with Kelly Clarkson playing Maria was so successful that they have announced it will be aired every holiday season. Of all the musicals – traditional stage performances and big screen movies – there are a few that stand out as my top 10 of all time.
I consider these to be family-friendly and safe for children to watch and enjoy.
"The Truth" Ecclesiastes 3:13 "For everything there is a season, and a time for every matter under heaven: a time to be born, and a time to die; a time to plant, and a time to pluck up what is planted; a time to kill, and a time to heal; a time to break down, and a time to build up; a time to weep, and a time to laugh; a time to mourn, and a time to dance; a time to cast away stones, and a time to gather stones together; a time to embrace, and a time to refrain from embracing;"
#10 The Music Man
Professor Harold Hill is a professional conman and his current scheme is selling boy's band equipment. He finds himself in River City, Iowa and quickly gains the town's trust and he finds himself smitten with Marian, the town librarian. Marian begins to see the truth and who the true Harold Hill is. Eventually Hill is exposed and he admits his wrongdoing and true intentions as he strives to regain Marian's trust.
#9 Fiddler on the Roof
In the early 1900's, it was customary for Jews in the Russian town of Anatevka relied on the Yente to play matchmaker. Poor Jewish milkman, Tevye, has five daughters and the three older ones decide they want to choose who to marry. This stresses out Tevye who is a traditional man and the oncoming war splits up the family.
#8 Seven Brides for Seven Brothers
This musical brings comedic relief to the situation that seven woodsmen brothers find themselves in. The oldest brother, Adam Pontipee, ventures to town to find a bride and successfully convinces Milly to marry him. The world of seven brothers living in one small cabin are eye-opening and their lack of manners are an even ruder awakening. Milly agrees to stay and teach the brothers how to be gentlemen because they each want a bride as well. The journey is long and rough, but can Milly break habits and help each brother find marital harmony?
#7 Oklahoma!
Set in the forthcoming Oklahoma territory in 1906, a group of young adults find themselves in a messy love story as they look for love and marriage. Curly McLain is a cowboy who falls in love with Laurey Williams, who is a farm girl. Farm hand Jud Fry was hired by Laurey and has also developed strong feeling for her. He struggles with jealously and hatred toward Curly. Another cowboy, Will Parker, comes back from a trip and is smitten over Ado Annie. He needs $50 to purchase her hand in marriage and foolishly spends his money on gifts for her. At a community dance called a box social, the local girls made lunch baskets and the men bid on them for the chance to go on a date with the girl who prepared the basket. Emotions spill out and the drama builds through out the box social and by the end of the musical, two couples are married and one person is dead.
#6 Wicked
This musical is based on the book by Gregory Maguire Wicked: The Life and Times of the Wicked Witch of the West, which was published in 1995. It tells the story of The Wonderful Wizard of Oz, but from the perspective of the witches. The plot line details the events leading to Elphaba's eventual defeat and the corruption of the government.
#5 Mamma Mia!
Donna is frantically cleaning, fixing and preparing her taverna for her daughter Sophia's wedding in a few days. Sophia becomes really curious about who her father is as she wants him to walk her down the isle and secretly reads through her mom's diary and discovers three men who could be her husband. All three come to the island for the wedding and Donna is brought back to the summer memorable summer 20 years ago. Both Sophia and Donna end up making life-changing decisions.
#4 Hairspray
The 1960's were a turning point for many unspoken social norms. Overweight teenage girls had their place and so did black kids. Teenager Tracy Turnbald dreams big about someday dancing on the Corny Collins show. Tracy's mother Edna is strongly opposed to the idea, but when a spot opens, all her friends rally to get Tracy on the show. She wins the spot and quickly realizes she will have to fight for equality – for herself and the black kids that are only allowed to perform once a month.
#3 The Lion King
Based on the movie The Lion King, which debuted in 1994, the theatrics of Disney brings the story of Simba's journey from childhood to manhood. After his father dies defending him, Simba sulks away and decides to never return. On a chance meeting, he runs into his childhood friend Nala who puts him in his place and helps him regain the confidence to become the king of the land.
#2 The Phantom of the Opera
A Phantom lives within the Paris Opera House and has haunted the cast, causing the lead performer to quit. Christine Daae is young and talented, but an unknown singer who wants to prove herself. She is chosen for the role and soon becomes the Phantom's focus. He is musically talented, but quite disfigured and has become bitter after years of hiding to avoid scrutiny. He kidnaps Christine until she's able to convince him to let her go. Christine falls in love with Raoul, a young man she has known for years. The Phantom becomes angry and Raoul must fight save Christine.
#1 The Sound of Music
Captain Georg von Trapp is a commander who has commanded his family of seven children with military precision since his wife died. The children range from 5 to 16 years of age and have successfully overruled every governess that has stepped foot in the house. Maria Rainer is a nun who's trying to find her place in life and is sent to be the new governess of the von Trapp family. The children treat her like all the others, but Maria outsmarts them and gains their trust. Her biggest challenges are decommissioning George von Trump's military father ways and fighting her own inner struggle with emerging feelings.
Conclusion
Musicals often show a different time period or reflect on what is happening socially. They challenge cultural norms and try to answer questions with heart-wrenching endings. The actors and actresses portray ranges of emotions and transport themselves to different worlds to embrace their characters. I know my top-10 list of musicals may not include your favorite, so I would love to hear about which ones I might have missed.
Related Post- 101 Best Christian Songs of All Time
Resources- ESV Holy Bible, Youtube, photo credit: wallyg via photopin cc