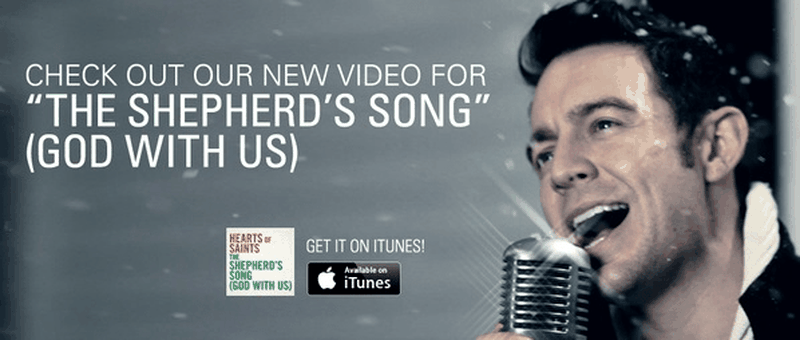 Hearts of Saints has released a music video for its current Christmas radio single "The Shepherd's Song (God With Us)", which recounts the story of Christ's birth from the shepherds' perspective.
The video was produced by Carl Diebold (Switchfoot, Gavin DeGraw, Rascal Flatts).
You can also purchase the song on iTunes.