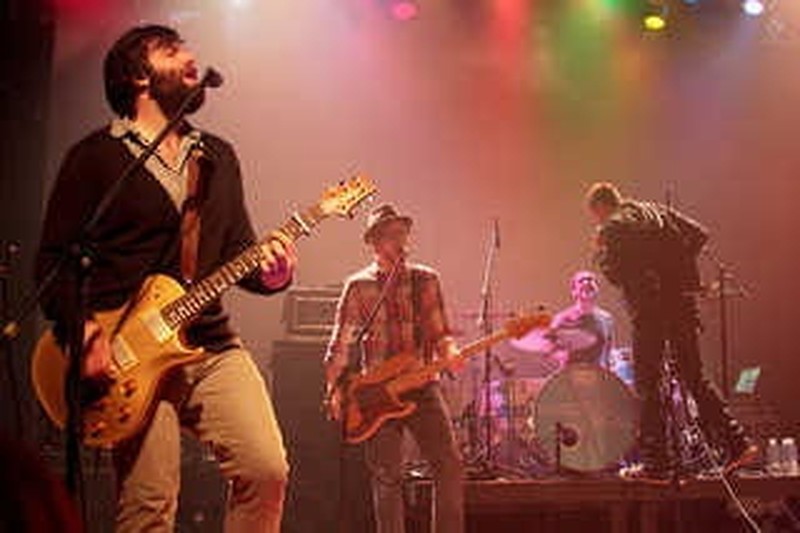 2012 has been another big year for the success and growth of modern Christian music.  Here is a list of the top songs of this last year and the stars that sing them.  Music can be very inspirational on its own but when you put the word of God with it something beautiful always comes out, so here are only a few of the many hits of year.
"The Truth" PSALM 95:1 Oh come, let us sing to the Lord; let us make a joyful noise to the rock of our salvation.
10.   Tenth Avenue North - "Losing"
More Hits:  "You are more", "By your side", "The Struggle", "Times", "Love is here", "Healing begins", "Beloved"
9.  Luminate -"Banner Of Love"
More Hits:  "Come Home", "Healing in your arms", "Hope is rising", "Innocent"
8. Kutless - "Better Is One Day"
More Hits: "What faith can do", "Strong tower", Carry Me To The Cross", Sea of Faces
7.  Mercy Me - "You Are I Am"
Favorite lyric: "I've been the one to doubt your love, I've told myself you're not enough."
We've all been there in the depths of despair and doubt.  Powerful lyrics but depressing, let's remedy this with a bonus favorite lyric……..
BONUS: "You're the one who conquers giants, you're the one who calls out kings, you shut the mouths of lions, you tell the dead to breathe."
That is beautiful imagery of the absolute power held by the one Messiah.
6. Third Day - "I Need A Miracle"

Favorite lyric:"He didn't know what he was looking for or even what he'd find and the song he heard it gave him hope and strength to carry on."
Sometimes when we are struck by life and all its adversity we feel overwhelmed until we remember who is with us, the King of Kings!
5. Brandon Heath - "Jesus In Disguise"
Favorite lyric: "You were looking for a King you would never recognize"
This song reminds me that our King of Kings did present himself in a humble and unprecedented way when compared to what most thought a King's way would be.
4. The City Harmonic - "Mountaintop"
Favorite lyrics: oh I don't mind what happens to me now, I know for sure that we've    been changed somehow and we'll be the glory of our King in his Kingdom come."
These words show the peace of mind that comes with deep faith. If you truly believe heaven awaits you then nothing can intimidate you.
"Mountaintop" by The City Harmonic
3. Plumb - "Need You Now"
Favorite lyrics: walk through the shadows. And I , I am so afraid.  Please stay,

Please stay right beside me with every single step I take."
These lyrics remind us when we are in the "valleys" of life that we are not alone.
2. For King And Country - " The Proof  Of Your Love"
This band is compromised of the two brothers of Rebecca St. James. Here is a special message that the boys like to throw into the middle of live performances:
" I can speak with human eloquence and angelic ecstasy, but if I don't have love I'm nothing but the creaking of an old gate.  If I speak God's word with Power revealing all his mysteries and making everything as plain as day, and if I say to a mountain jump, and it jumps but I don't have love I'm nothing.  If I give all I own to the poor, or I go to the stake to be burned as a martyr but I don't have love I've gotten nowhere so no matter what we say, what we do, what we believe we are bankrupt without love.
1. Sanctus Real - "Promises"
More Hits:  "Forgiven", "I'm not alright", "Redeemer", "Lead Me"
Favorite lyrics: "Neither life nor death can separate us from the eternal love of our God who saves us.  Just hold on to the promises."
We should be mindful of two things here first eternal life through Jesus Christ should be paramount to everything in our lives.  Secondly we should remember that we never know when our time or his time will come so do not be caught without faith at the time of reckoning.
I hope this article helps and inspires let me know if you agree or disagree with who made the list.  Keep clinging to the promise and join the live forever campaign.
Sources:
www.Youtube.com
Flickr Photo by A Featherstone