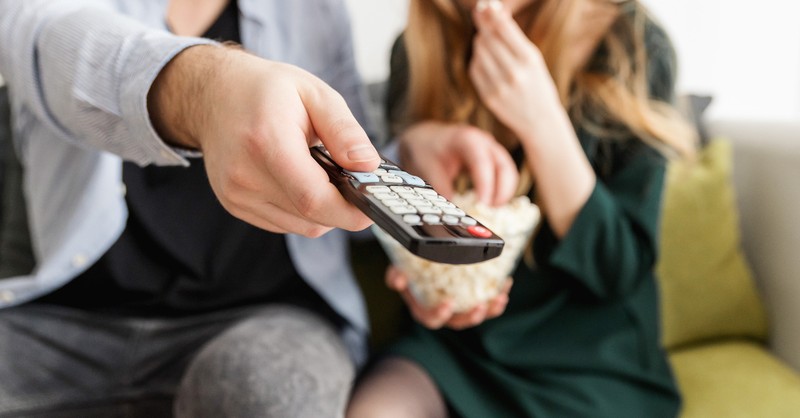 Christian Movies on Amazon Prime
Have you checked out Amazon Prime yet? The service was first introduced in limited form in 2005 in certain countries. It now offers members free two-day shipping, discounted one-day shipping rates, streaming select TV shows and movies through Amazon Instant Video, unlimited streaming to music that is ad-free and other benefits. There is a huge assortment of TV shows and movies available on Amazon Prime – some require paying at a discounted rate to access while others are free. Here are five great Christian movies on Amazon Prime that you can stream for free (after paying the annual fee of $99).
Below are 5 of the best Christian movies on Amazon Prime. Read descriptions of the stories and watch the trailers for a preview of each!
Christian Movie #5 on Amazon Prime: Overcome (2011)
Colton Pratt is a troubled teenager that doesn't care about anyone or anything. His Christian parents are distraught and begin to worry when he blows off another family obligation and doesn't come home on time. He ends up in a horrible car accident that nearly claims his life and that of star high school tennis player Sarah Taylor. His life flashes before him and he sees and feels everything he has done wrong. Colton begins transforming his life to right his wrongs, including trying to make amends with Sarah. Many Christians can relate to this movie, from parents who are struggling to keep their teens on the right track to teens who go through a life-changing experience. Remember that with God, it's never too late!
Christian Movie #4 on Amazon Prime: Monumental: In Search of America's National Treasure
Kirk Cameron embarks on a journey across Europe and the U.S. trying to discover what has happened to lead our country to the current spiritual state and social problems. This is a documentary with Cameron talking to people, visiting places and thinking through principles in the hope to understand the origins of America. The film is 90 minutes long, is endorsed by the Dove Foundation and brings up a lot of great points to consider.
Christian Movie #3 on Amazon Prime: Home Run (2013)
Cory makes it to big-time baseball but throws his opportunity away when he gets in an accident while drunk. He is suspended from the team and forced to go back to his hometown. An old high school flame, Emma Johnson, helps him get back on track as he goes through his required 12-step program, but she doesn't cut him any slack. Cory still finds his way back on the baseball field, but in the form of coaching a Little League team.
Philippians 4:6 "Do not be anxious about anything, but in everything by prayer and supplication with thanksgiving let your requests be made known to God.
Christian Movie #2 on Amazon Prime: Once Upon A Summer (2009)
Andy and Lisa are cousins and have fond memories camping and creating amazing memories to cherish for a lifetime. Faith and family were number one growing up, but they drift apart from their faith and each other as they get older. Now, grown women, Lisa is going through a divorce with a husband who only wants to reconcile. Life is going well for Andy until she is out running and suddenly collapses, learning she has a major medical condition. Although Andy and Lisa's circumstances are different, they still need to turn back to the faith they once had. This movie shows how no matter what happens in life God is always waiting with open arms to receive you.
Christian Movie #1 on Amazon Prime: Island of Grace
Megan and Chris work at the same company and first meet while attending the same church. Chris has remained strong in his faith while jumping into the work world, but Megan has slipped on going to church and Bible studies, leaving Chris concerned. Big shot Mark Taylor can talk his way through anything and is the most attractive guy in the office. When Megan learns that she gets to go on a business trip to Indonesia with Mark, she is excited, but Chris is less than enthused that he also has to go. The trip takes an unexpected course when their plane crashes in the middle of the ocean, but close to an island. Will this experience help Megan regain her faith and realize whom she truly has feelings for? This is a great story that shows it's not always a person's situation that steers them off course, it's their heart and what influences them.
I'm just starting to try out Amazon Prime and have noticed there is a limited selection of Christian shows and movies compared to other services, such as Netflix. The picture quality is great though and you can choose to watch, rent or buy HD or SD based on preference. There is also a wide range of older Christian films and lesser-known faith-based titles, such as Dark Horse (1992), Danny (1977), Delivering the Goods (2013), Echoes of Innocence (2005) and Crystal River (2008). Give Amazon Prime a try and let me know what you think!
Resources - ESV Holy Bible, Youtube