An Honest Letter To The Everyday Mother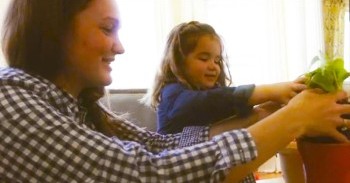 Mothers have an unparalleled influence over their children. They are everyday heroes that don't get nearly the amount of recognition that they deserve. This Mother's Day, let's be sure to thank our moms for all that they do throughout our lives.

The unparalleled influence of a mother.
#everydaymother / Learn more at
http://seeingtheeveryday.com/
Embed

seeing-the-everyday

149443 views

2014-05-03T00:54:00

Mothers have an unparalleled influence over their children. They are everyday heroes that don't get nearly the amount of recognition that they deserve. This Mother's Day, let's be sure to thank our moms for all that they do throughout our lives.

The unparalleled influence of a mother.

#everydaymother / Learn more at http://seeingtheeveryday.com/
Today's Devotional
A Prayer for Moms Who Struggle with Their Temper - Your Daily Prayer - February 25
Top Artists