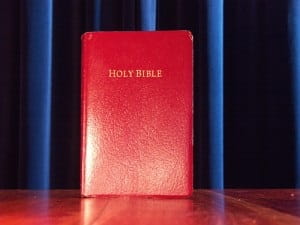 James is one of my favorite books in the entire cannon Bible.  It isn't long, but offers plenty of truth and knowledge.  James is an uplifting and encouraging read, and will deepen your faith anytime you take it in. It is also has very inspirational material and will instill confidence into Christians.  Here is a look at the key bible verses from the Book of James and also a look at some of the important wisdom offered by the word of God in James.
Wisdom
Living Faith- James wants believers to understand that there is more to faith than just hearing it.  He really wants the Christian to live out his faith for the glory of God.  It is important to seek ways of putting our faith to work and seizing opportunities presented to us to put our faith to work.

Trials- People are judged predominantly in life by their character.  The best way to build character is to stay faithful on your Christian walk when going through the trials and temptations of life.  Overcoming adversity through prayer develops a mature Christian with character.  Don't resent the hard times, He will not give us more than we can handle.

Wise Speech- It is said that we can not control the tongue as it is like a wild animal.  We are responsible for what comes out of our mouths, so if we speak destructively we will receive destruction.  However, if we speak with u love like our savior commands us to, we will flourish.

Wealth- James taught Christians about true wealth.  He said Christians should store up God's treasures through sincere service.  He taught that if you loved the world, you would receive the world.  But if you love the Lord, you will receive his almighty grace and mercy.  This is where true wealth resides is with knowledge and understanding that we determine  your course for eternity.
Key Bible Verses From James
4:7 Submit yourselves therefore to God.  Resist the devil, and he will flee from you.

5:13-16 Is anyone among you suffering?  Let him pray.  Is anyone cheerful?  Let him sing praise.  Is anyone among you sick?  Let him call for the elders of the church, and them pray over him, anointing him with oil in the name of the Lord.  And the prayer of faith will save the one who is sick, and the Lord will raise him up.  And if he has committed sins, he will be forgiven.  Therefore, confess your sins to one another and pray for one another, that you may be healed.  The prayer of a righteous person has great power as it is working.

1:5 If any of you lacks wisdom, let him ask God, who gives generously to all without reproach, and it will be given him.

4:17  So whoever knows the right thing to do and fails to do it, for him it is sin.

2:17-20 So also faith by itself, if it does not have works, is dead. But someone will say, "You have faith and I have works." Show me your faith apart from your works, and I will show you my faith by my works.  You believe that God is one; you do well. Even the demons believe—and shudder!  Do you want to be shown, you foolish person, that faith apart from works is useless?

1:19 Know this, my beloved brothers: let every person be quick to hear, slow to speak, slow to anger.

3:5 So also the tongue is a small member, yet it boasts of great things.  How great a forest is set ablaze by such a small fire!

1:12 Blessed is the man who remains steadfast under trial, for when he has stood the test he will receive the crown of life, which God has promised to those who love him.

3:11 Does a spring pour forth from the same opening both fresh and salt water?

1:22 But be doers of the word, and not hearers only, deceiving yourselves.

3:8 But no human being can tame the tongue. It is a restless evil, full of deadly poison.

3:2-4 For we all stumble in many ways. And if anyone does not stumble in what he says, he is a perfect man, able also to bridle his whole body. 3 If we put bits into the mouths of horses so that they obey us, we guide their whole bodies as well. 4 Look at the ships also: though they are so large and are driven by strong winds, they are guided by a very small rudder wherever the will of the pilot directs.

1:2-4  Count it all joy, my brothers,when you meet trials of various kinds,  for you know that the testing of your faith produces steadfastness.   And let steadfastness have its full effect, that you may be perfect and complete, lacking in nothing.

4:6 But he gives more grace. Therefore it says, "God opposes the proud, but gives grace to the humble."

4:3 You ask and do not receive, because you ask wrongly, to spend it on your passions.

1:26-27 If anyone thinks he is religious and does not bridle his tongue but deceives his heart, this person's religion is worthless.   Religion that is pure and undefiled before God, the Father, is this: to visit orphans and widows in their affliction, and to keep oneself unstained from the world.
Conclusion
As you can see there is a wealth of knowledge and wise bible verses contained in the book of James.  We are taught about standing confidently in our faith, and offering compassionate and caring service to our neighbors.  We also learn a lot of choosing careful speech, and wise words to control our tongues.  If we submit to the Lord, we will receive the gift of grace.
Let me know in the comment section below what your favorite verse from James is.  God bless, Jesus is the one true king!
Resources- The Holy Bible, English Standard Version"Scripture quotations are from The Holy Bible, English Standard Version® (ESV®), copyright © 2001 by Crossway, a publishing ministry of Good News Publishers. Used by permission. All rights reserved."