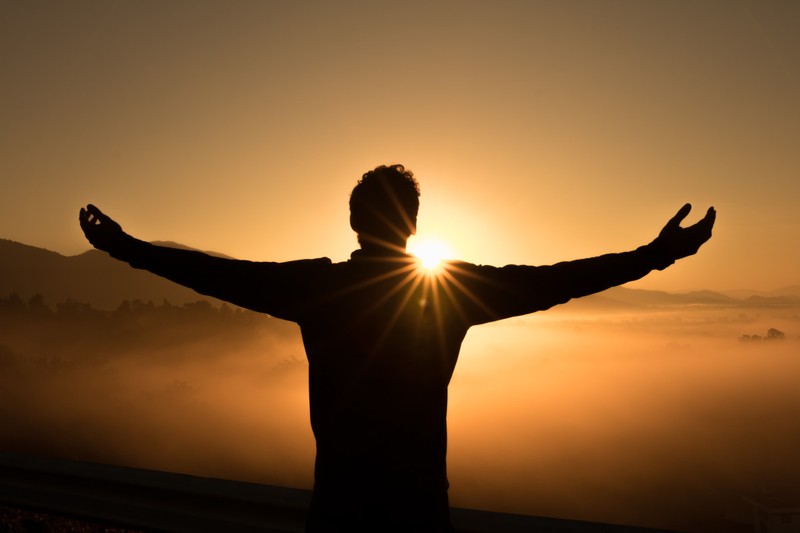 I love listening to songs about hope on Christian radio! They always encourage me and keep me motivated to focus on the important things in life, like God and family. Here are 17 songs that will uplift your spirit with hope! These are in no particular order.
Christians Songs about Hope
May one or all of these Christian songs about hope bring you peace and encouragement!
Third Day "My Hope Is In You"
Favorite Lyric: "My hope is in You. Show me Your ways. Guide me in truth in all my days."
Favorite Lyric: "I can't wait until that day where the very one I've lived for always will wipe away the sorrow that I've faced. To touch the scars that rescued me from a life of shame and misery. O, this is why, this is why I sing!"
Favorite Lyric: "And I will rise when He calls my name, no more sorrow, no more pain. I will rise on eagles' wings before my God, fall on my knees and rise. I will rise."
Demon Hunter "Undying"
Favorite Lyric: "Tearing through these days I find the tolerance to strive and push on. I know what lies beyond this life for me is already won. No one can take away the blood that covers over my fall. Without the blood of perfect life I know I'm nothing at all. So now I reign forever hallowed in eternity's hand. No man can shake me from the everlasting ground that I stand."
Downhere "Hope Is Rising"
Favorite Lyric: "Hope is rising. It's a sunrise for the end. Hope is rising and it's breathing for me again."
Skillet "You Are My Hope"
Favorite Lyric: "You are my hope. You are my strength. You're everything, everything I need. You are my hope. You are my life. You are my hope. You are my hope."
Hillsong "One Thing Remains"
Favorite Lyric: "Your love never fails. It never gives up. It never runs out on me."
Matt Maher "Hold Us Together"
Favorite Lyric: "Love will hold us together; make us a shelter to weather the storm. And I'll be my brother's keeper, so the whole world will know that we're not alone."
Casting Crowns "Who Am I"
Favorite Lyric: "Still You hear me when I'm calling. Lord, You catch me when I'm falling and You've told me who I am. I am Yours, I am Yours."
Mercy Me "Move"
Favorite Lyric: "When life won't play along and right keeps going wrong and I can't seem to find my way. I know where I am found so I won't let it drag me down. Oh, I'll keep dancing anyway."
Colton Dixon "Love Has Come For Me"
Favorite Lyric: "This is where I end, and this is where You start. And everything I needed is everything You are. Love has come for me."
Sanctus Real "Promises"
Favorite Lyric: "Jesus is alive, so hold tight. Hold on to the promises."
Disciple "After The World"
Favorite Lyric: "I'm the One that you've been looking for. I'm the One that you've been waiting for. I've had My eyes on you ever since you were born. I will love you after the rain falls down. I will love you after the sun goes out. I'll have My eyes on you after the world is no more."
Chris August "Center Of It"
Favorite Lyric: "When I rise, when I fall. You'll be there through it all, at the start, at the end, in the center of it."
Britt Nicole "All This Time"
Favorite Lyric: "I hear these people asking me, "How do I know what I believe?" Well, I'm not the same me, and that's all the proof I need. I felt love, I felt Your grace. You stole my heart that day."
Brandon Heath "Jesus In Disguise"
Favorite Lyric: "Jesus in disguise, Jehovah passing by. The burden of a tear hanging in your eye. Jesus in disguise, a scar across the sky. You were looking for a king you would never recognize. Jesus in disguise."
Tenth Avenue North "By Your Side"
Favorite Lyric: "Look at these hands and my side. They swallowed the grave on that night, when I drank the world's sin, so I could carry you in and give you life. I want to give you life."
Songs about Hope: Conclusion
I hope these songs are uplifting and encouraging to you. These are just a small portion of the many great songs that give us hope in Jesus. What songs would you have included in this list? Please feel free to comment below. God bless you!
Bible Truth: (Matthew 20:17-19) And as Jesus was going up to Jerusalem, he took the twelve disciples aside, and on the way he said to them, "See, we are going up to Jerusalem. And the Son of Man will be delivered over to the chief priests and scribes, and they will condemn him to death and deliver him over to the Gentiles to be mocked and flogged and crucified, and he will be raised on the third day."
Resources - The Holy Bible, English Standard Version"Scripture quotations are from The Holy Bible, English Standard Version® (ESV®), copyright © 2001 by Crossway, a publishing ministry of Good News Publishers. Used by permission. All rights reserved.", www.youtube.com, photo credit: KESUPRODuction via photopin cc