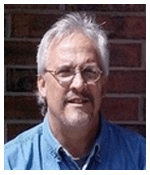 Due to the popularity of the A&E series Duck Dynasty, almost everyone has heard of Uncle Si.  The series follows the life of the Robertson family; a faith filled family who runs a successful duck call business.  Uncle Si is the youngest brother of the patriarch of the family, Phil Robertson.  Whatever else can be said of Uncle Si, he is definitely a colorful character who never lacks for a good story or a wise crack.  But, what is the rest of Si's story?
Silas Merritt Robertson was born on April 27, 1948.  His siblings like to tell the story of him running around buck naked until he was 5 or 6 years old.  Si says that, "...God brought me into the world in my birthday suit, I might as well wear it"; did I say he was a colorful character?  Si was born into a family of five boys and one girl who all lived in a log cabin that had no hot water.  Their childhood was filled with simple fun, fishing, and family.  Si's parents also instilled in him the importance of being honest.
College
Si enrolled at Louisiana Tech in the fall of 1967 at the same time as four of his brothers also attended the school, although Si didn't much care for school and didn't apply himself at all.  He lasted one semester and dropped out.  One of his funny stories from this time is that he never studied, so when test time came, he simply marked all "C"s on the test sheet.  Somehow, by doing this he made good enough grades to almost make the Dean's list for outstanding academic accomplishments.
Military Service
Two weeks after he dropped out of Louisiana Tech, in 1968, he received papers drafting him into the military; he was headed for Vietnam along with many other young men at that time.  It was at this time that Si began to drink heavily.  He said that he drank to forget where he was; a foreign place where it was difficult to tell friend from foe.
Uncle Si is as famous for the Tupperware cup he carries (always containing ice tea) as he is for his colorful sayings.  It was during his time in Vietnam that his mother sent him a care package containing, among other things, that Tupperware cup.
Love for Si
Si left Vietnam on October 17, 1969 and was transferred to Fort Devens in Massachusetts.  It was during this time that he met his future wife, Christine...yes, Uncle Si is married.  They were married on April 7, 1971.  Si's daughter, Trasa, was born on August 30, 1975 and he counts that as one of the happiest days of his life.  Si's son, Scott, was born on December 18, 1977.  Both of these children are miracles from the Lord because Christine was never supposed to be able to have children.  A humorous note is that Uncle Si is said to receive almost 200 letters a day from women who want to marry him.
Smoking and Heart Attack
Si had also begun smoking in Vietnam and, even after giving up alcohol, he continued to smoke, believing that having one vice was better than having many.  Near the beginning of 2005, he realized that he was not feeling as good as he used to and he was also having stomach pains.  Soon after, during a duck hunt, he succumbed to a heart attack and had to have open heart surgery.  After his surgery, Si quit smoking for good and started having regular check ups to keep an eye on his  health.
Si sayings
Uncle Si has many colorful sayings, among one of his most used is the word "Hey".  He says, "'Hey' can mean anything. It can mean "yes," it can mean "maybe," and it can mean "no."  Hey, it could mean "next week." The bottom line is, you have to understand "hey" to understand me.  And if you know anything about Silas Merritt Robertson, you know I'm a hard rascal to figure out" (Robertson, p. 7).
He's also fond of adding the word "Jack" to the beginning, middle, or end of a lot of phrases; such as "Best of luck with that, Jack" or "Hey, you can take that to the bank, Jack".  Some of the most memorable and enjoyable moments on the show Duck Dynasty are when Uncle Si is telling some of his stories.  Some might call them "lies", but I think they might just be exaggerations.  At any rate, they certainly are entertaining.
The faith of Uncle Si
Si has a very clear grasp of what the Gospel of Jesus Christ means to him and to the rest of the world.  He had been taught the Gospel by his parents when he was growing up and he watched them live it out in front of him.  It's interesting to me that Si grew up in the South but, because of the teachings of the Bible, he respected all people of all colors equally.  He says,  "Hey, if you're a Christian, racism is out".
Conclusion
The life of Silas Merritt Robertson is not that much different from the lives of many other people; he has had hard times and he has been blessed too.  The one thing that makes all the difference in his life is the fact that he is a follower of Jesus Christ.  Uncle Si may be gruff, vocabulary-challenged, and even downright smelly at times, but he has been saved by the grace of God through his relationship with Jesus Christ...and he loves to tell others about it.
Guest Post By: Robert Driskell
Robert received a Bachelor of Arts degree in both Pastoral Ministries and Biblical Studies from Mid-America Christian University in 1995. He is convinced that the hope of the world lies in men and women having a saving relationship with God through faith in Jesus Christ. Robert believes that the Bible contains the truth that God wants us to base our lives upon. He is passionate about understanding the Bible and helping others do the same. Only when one views life through the lens of the Bible can one arrive at a worldview based on truth. Robert is happily married and lives in Oklahoma City, Oklahoma.
Additional Resources:
Robertson, Si. Si-cology 101. Howard Books, 2013