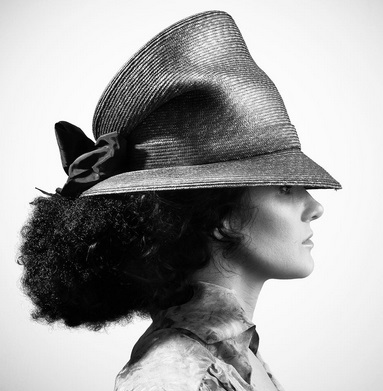 Plumb to Share the Stage with Artists such as Newsboys, Lecrae and Tenth Avenue North on the Highly Anticipated Annual Box Office Topping Tour
Curb Recording artist Plumb is honored to join the lineup of the Winter Jam Tour Spectacular 2014. Coming alongside artists such as Newsboys, Lecrae, Tenth Avenue North, Thousand Foot Krutch, NewSong, and Colton Dixon, the tour kicks off January 3 and will continue through March 30. Continuing with their tradition of only being $10 at the door with no tickets required, Winter Jam 2014 hopes to achieve a fourth consecutive year of topping Pollstar's Worldwide First Quarter Ticket Sales.
Winter Jam is just the latest addition to an incredibly successful year for Plumb. Since the release of her sixth studio album Need You Now in early 2013, the music has only grown in popularity and support. The title track holds steady on the Billboard Christian Radio Charts, achieving over 100,000 certified spins at radio, 3 million Youtube views and has achieved over 750,000 plays on Spotify.
Now, following her wildly successful, largely sold out Need You Now tour, Plumb is ready to continue her cross-country journey with today's kick off of Winter Jam 2013 West Coast.
"I'm thrilled to be part of both Winter Jam 2013 West Coast and the 2014 Tour Spectacular," explains Plumb. "Winter Jam has proven to not only be only a great event for the fans, but creates such community for the artists as well. I'm excited to be a part of the fun, both on and off the stage!"
Tour dates for the Winter Jam 2013 West are:
11/8 - Ontario, CA
11/9 - Las Vegas, NV
11/10 - Glendale, AZ
11/14 - Boise, ID
11/15 - Portland, OR
11/16 - Sacramento, CA
11/17 - Fresno, CA
11/21 - Rio Rancho, NM
11/22 - Colorado Springs, CO
11/23 - Lubbock, TX
11/24 - Ft. Worth, TX
Tour dates for the Winter Jam 2014 Tour Spectacular are:
1/3 - Raleigh, NC
1/4 - Charleston, WV
1/5 - Charlotte, NC
1/9 - Mobile, AL
1/10 - Jacksonville, FL
1/11 - Tampa, FL
1/12 - Chattanooga, TN
1/16 - Reading, PA
1/17 - State College, PA
1/18 - Columbus, OH
1/19 - St Louis, MO
1/23 - Grand Rapids, MI
1/24 - Louisville, KY
1/25 - Champaign, IL
1/26 - Peoria, IL
1/30 - Evansville, IN
1/31 - Kansas City, MO
2/1 - Oklahoma City, OK
2/7 - Greenville, SC
2/8 - Atlanta, GA
2/9 - Birmingham, AL
2/13 - Augusta, GA
2/14 - Knoxville, TN
2/15 - Greensboro, NC
2/16 - Norfolk, VA
2/21 - Cincinnati, OH
2/22 - Detroit, MI
2/23 - Cleveland, OH
2/27 - Tupelo, MS
2/28 - North Little Rock, AR
3/1 - Wichita, KS
3/2 - Memphis, TN
3/6 - Springfield, MO
3/7 - Bossier City, LA
3/8 - Houston, TX
3/9 - Tulsa, OK
3/13 - Fayetteville, NC
3/14 - Columbia, SC
3/15 - Lexington, KY
3/16 - Nashville, TN
3/20 - Ft. Wayne, IN
3/21 - Pittsburgh, PA
3/22 - Indianapolis, IN
3/23 - Madison, WI
3/28 - Des Moines, IA
3/29 - Hoffman Estates, IL
3/30 - Omaha, NE