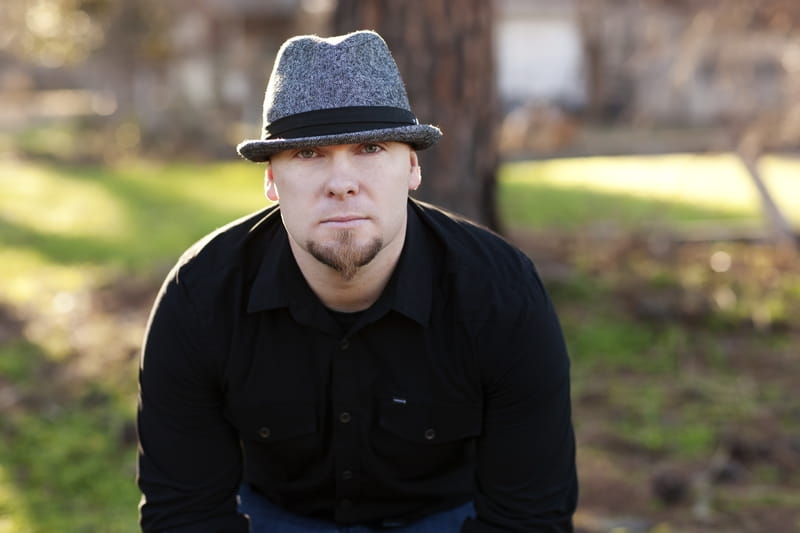 Internationally acclaimed, intense singer/songwriter/praise leader Jake Hamilton releases independently his highly anticipated, third album, Beautiful Rider, available today at iTunes® and with global distribution through Fuel Music Distribution and Rylan Records. Recording with his band as Jake Hamilton and the Sound, the former Jesus Culture Music artist's sound, while in a class of its own compared to the rest of the modern worship scene, is receiving high praises from music critics.
With an upcoming feature story in CCM Magazine, the publication further lauds, "Leave it to the always innovative Jake Hamilton and the Sound to possibly be the first ever worship act to combine the rock n' roll sensibilities of Led Zeppelin and the Foo Fighters with poetic but praise-centered lyrics inspired by Bob Dylan. Beautiful Rider is truly a welcome anomaly all across the board that's destined to propel the former Jesus Culture Music artist well beyond the church's walls without ever alienating core listeners."
LouderThanTheMusic.com adds, "This is rock music for real rock fans," while The Underground says, "Jake Hamilton…wows with his latest independent release, Beautiful Rider… I believe that it will surprise a lot of folks. It is a mature, serious, urgent and well balanced album. The high-energy rock songs have the right intensity an undeniable force, while the ballads are powerful and soulful."
Hallels.com says, "In a culture where many worship songs are masquerading under trite and overwrought clichés, Jake Hamilton and the Sound's Beautiful Rider is breath of fresh air……like nothing that has ever graced the worship music scene. Combing his piano-based neo-grunge balladry with some metallic rock guitar riffs, Hamilton and the Sound's music is like a modernized version of Stryper with a swirling twist of Foo Fighters and Coldplay…And for those who are tired of just the pop-anthemic style of worship, Beautiful Rider will help us to gallop into new pastures of worship, faith and truth."
Anyone who would like to hear the music for themselves, are invited to sample the album at www.jakehamiltonmusic.com. The site also features Jake Hamilton and the Sound playing acoustic versions of several of the new songs in their home studio, as well as Hamilton sharing the story behind the songs.
Part worship leaders and part missionaries, with international touring that has included many major American festivals to an audience of over 10,000 in Brazil to concerts alongside artists like Switchfoot, Third Day, MercyMe, Jesus Culture, Jeremy Camp, David Crowder, Family Force 5 and others, Jake Hamilton and the Sound will play new music from Beautiful Rider and fan favorites as they continue their journey to four continents in 2014. This week (January 26), the band will be in the Chicago area with a concert at Arcada Theatre in St. Charles, IL.
With his somewhat unconventional worship experience that has yielded testimonies as diverse as deliverance from pornography and sexual addiction to cancer healings, Hamilton has played such well known venues as Verizon Wireless Amphitheater, Nokia Theater, Allstate Arena and House of Blues, as well churches of every denomination around the world.
"We're actually part worship leaders and part missionaries in the sense that many of these places actually cost me money to go there and they are areas that wouldn't normally hear any type of Christian music," suggests Hamilton. "Nothing for us changes no matter where we go, whether we're in a room of 50 or 5,000, because we play the exact same way with the same hearts. I even went through the streets of India declaring the name of Jesus and found 400 people joining me in a public park, followed by an invitation to sing at a local temple, even though the mere mention of Christ's name has been known to get people stoned!"