Today's Devotional
A Prayer to be the Hands and Feet of Christ - Your Daily Prayer - May 27, 2018"Whatever you did for one of the least of these brothers and sisters of mine, you did for me."
Top Artists
The Next Christians by Gabe Lyons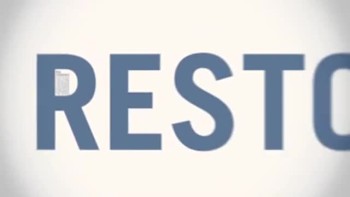 Marked by Lyons' brutal honesty and unvarying generosity, Lyons exposes a whole movement of Christians, Evangelicals, Mainline, Protestants, Orthodox, Pentecostals, and others who desire to be a force for restoration even as they proclaim the Christian Gospel. They want the label Christian to mean something good, intelligent, authentic, and beautiful.

http://waterbrookmultnomah.com/catalog.php?isbn=9780385529846
Embed

waterbrookmultnomah

710 views

2011-05-04T12:09:32

Marked by Lyons' brutal honesty and unvarying generosity, Lyons exposes a whole movement of Christians, Evangelicals, Mainline, Protestants, Orthodox, Pentecostals, and others who desire to be a force for restoration even as they proclaim the Christian Gospel. They want the label Christian to mean something good, intelligent, authentic, and beautiful.

http://waterbrookmultnomah.com/catalog.php?isbn=9780385529846