Today's Devotional
A Prayer to Soothe an Anxious Heart - Your Daily Prayer - May 22, 2018The answer to anxieties is to go to God as soon as you sense a worry.
Top Artists
Soulprint by Mark Batterson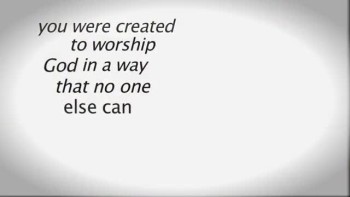 There never has been and never will be anyone like you. But that isn't a testament to you. It's a testament to the God who created you. The problem? Few people discover the God-given identity that makes them unlike anyone else. Mark Batterson calls this divine distinction our soulprint.

http://waterbrookmultnomah.com/catalog.php?isbn=9781601420398