Today's Devotional
A Prayer to Soothe an Anxious Heart - Your Daily Prayer - May 22, 2018The answer to anxieties is to go to God as soon as you sense a worry.
Top Artists
Gothic Tribes and the Roman Empire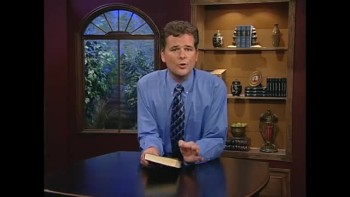 Summary: What role did the Vandals and other Gothic tribes play in Bible prophecy?

Verse: "For the ships of Chittim shall come against him: therefore he shall be grieved, and return, and have indignation against the holy covenant: so shall he do; he shall even return, and have intelligence with them that forsake the holy covenant."
—Daniel 11:30
For more daily devotionals, visit www.itiswritten.com/betterway
Embed

iiw

635 views

2010-11-10T14:00:04

Summary: What role did the Vandals and other Gothic tribes play in Bible prophecy?

Verse: "For the ships of Chittim shall come against him: therefore he shall be grieved, and return, and have indignation against the holy covenant: so shall he do; he shall even return, and have intelligence with them that forsake the holy covenant."
—Daniel 11:30

For more daily devotionals, visit www.itiswritten.com/betterway
Suggested for You
---
Related Videos
---