Tornadoes And Homeowners Insurance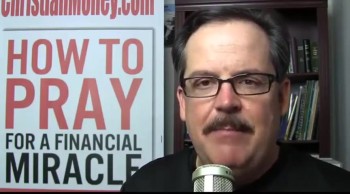 http://www.christianmoney.com Do you have enough insurance in place if you lost your home to a tornado? What about the interior contents of your home? With the recent tornadoes in Oklahoma, it is a reminder for us all to review our homeowner's coverage to be sure we are protected. Jim's full article on this here http://blog.christianmoney.com/2013/0...
Today's Devotional
A Prayer for When You Feel Under Pressure - Your Daily Prayer - September 25
When life feels like a pressure cooker, it helps to remember that people in trouble populate the pages of the Bible.
Top Artists