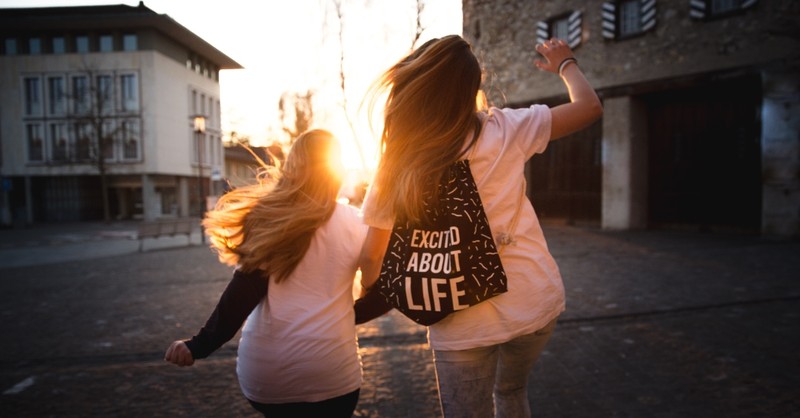 "Have I not commanded you? Be strong and courageous. Do not be frightened, and do not be dismayed, for the Lord your God is with you wherever you go." ~ Joshua 1:9
"The Lord is my strength and my shield; in him my heart trusts, and I am helped; my heart exults, and with my song I give thanks to him." ~ Psalm 28:7
Top 10 Encouraging Christian Songs
Every once in a while there comes a day that just knocks you off your feet a little. The world starts spinning faster than you can move and suddenly you find yourself on the floor. That's the perfect place to look up to the God who will pick you up, brush you off and give you the loving push you need to get back on your feet. The songs below are reminders that there is nothing you can't do when you reach for His hand. Hope they can give you a lift today.
10. Mighty to Save - Hillsong
Encouraging Lyric - "Savior, He can move the mountains."
Sometimes it's easy to forget how much bigger and stronger God is than any problem. Strong enough to move mountains.
9. You Are More - Tenth Avenue North
Encouraging Lyric - "'Cause this is not about what you've done, But what's been done for you. "
For the days your past weighs on your present and the future feels scary, this song helps you to remember that you are a new creation in God.
8. Fighter - Jamie Grace
Encouraging Lyric - "When he gets down on his knees, he finds the courage to believe"
This is the song I play in my kitchen after a long day. It reminds me that prayer is my life line to the greatest Champion and gives me the courage to remain in the fight.
7. Everyone Needs A Little - Kari Jobe
Encouraging Lyric - "Everyone needs a little joy, And a song to sing in the darkest night."
Kari Jobe sings about finding hope in the face of weariness and finding restoration at the feet of Jesus.
6. Gold - Britt Nicole
Encouraging Lyric - "Whatever you've been told, you're worth more than gold."
An anthem for anyone who's been picked on, bullied, or abused. Britt Nicole tells listeners to remember that they are priceless in the eyes of the Lord.
5. He is With Us - Love & The Outcome
Encouraging Lyric - "We can trust our God, He knows what he's doing. Though it might hurt now, We won't be ruined."
I cannot imagine anything more encouraging than knowing that Jesus is with us always. Every hurt will be healed in his time and with his presence.
4. More - Matthew West
Encouraging Lyric- "I love you more than the sun and the stars that I taught how to shine. You are Mine..."
We belong to a God who is crazy about us. This song is a beautiful reminder.
3. Lift Up Your Head - Meredith Andrews
Encouraging Lyric- "Lift up your head and throw off every chain. Lift up your eyes to the one who doesn't change."
Lover, redeemer, father, friend…this song is about all the roles Jesus plays in our lives. Andrews assures us that in all things, at all times, He is faithful.
2. Believe - Lecrae
Encouraging Lyric - "Truth is I had this meeting with God and confessed my sin. And he gave me this new beginning all I could do then was pen it. "
Lecrae's testimony is both uplifting and motivational. There's nothing more encouraging than watching someone change their life by surrendering it to Christ.
1. Overcomer - Mandisa
Encouraging Lyric - "So just hold tight, fix your eyes on the one who holds your life, there's nothing He can't do."
Mandisa's powerful voice raises this song, and its inspirational message, to the number one spot.
Christian Songs for Encouragement Conclusion
With the many roads we travel in life, there are sure to be bumps in the road and occasional mountains to climb. When we begin to become discouraged in our walk, sometimes it can be the smallest thing that helps us to keep moving. A kind word, a bible reading, or maybe even a really great song.
May you be encouraged today and reminded of God's love for you in every step of your life.
Related article: 101 Best Christian Songs Of All Time
Photo by Kevin Schmid on Unsplash