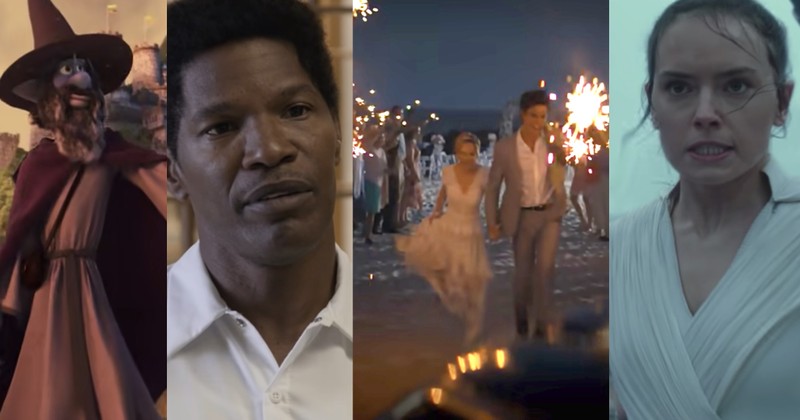 Theaters across the country closed their doors to promote social distancing and help prevent the spread the novel coronavirus that's been plaguing the planet. Studios are delaying the release of many of their movies, but they're making other films available for online viewing. These early online releases available for in-home viewing can be a real treat for a mostly-quarantined public who are being asked to stay home to help 'flatten the curve.' Here's a list of a few of our favorite family-friendly big theater movies available to stream online now!
List of Family Friendly Films from the Theaters That You Can Stream Online Now
I Still Believe
Onward
Call of the Wild
The Way Back (PG-13)
Frozen II
Star Wars: The Rise of Skywalker
Trolls World Tour
Emma
Just Mercy (PG-13)
Sonic the Hedgehog
I Still Believe
The film, which was made for $12 million dollars made $9 million before its run ended prematurely due to theaters being shut down. The filmmakers hope that moviegoers will continue to support the film by renting and buying it online. They are releasing the film early to be viewed online, on March 27, 2020.
"As filmmakers, we are heartbroken that we can't share 'I Still Believe' on a big screen the way we intended," the Erwin brothers shared. "But the safety of guests comes first, and we're proud to have the opportunity to share online a movie whose inspiring message of love, hope and faith is perfect for these uncertain times."
For those who are quarantined at home, the ability to watch this highly anticipated theatrical release from the comfort of their homes couldn't come at a better time. What a blessing!
WATCH: I Still Believe Trailer
---
Onward
Chris Pratt and Tom Holland star in Pixar's latest film as elf brothers on an adventure through a suburban fantasy world! It will be available to watch online and will hit Disney+ on April 3.
While we're looking forward to audiences enjoying our films on the big screen again soon, given the current circumstances, we are pleased to release this fun, adventurous film to digital platforms early for audiences to enjoy from the comfort of their homes," said Onward director Dan Scanlon and producer Kori Rae.
WATCH: Onward Trailer
---
Call of the Wild
Harrison Ford stars opposite a trusty dog in this big-screen adaptation of the popular Jack London book by Disney.
The story follows a dog, named Buck who is taken to Canada during the Gold Rush of the 1890s. Buck is originally from California and his entire life is turned upside down in this new and cold country.

'The Call Of The Wild' was followed by the wildly popular book, 'White Fang' which also had its own movie adaptation.
WATCH: Call of the Wild Trailer
---
The Way Back
A little over two weeks after it was released in theaters, Warner Bros. announced that The Way Back would be available online in the U.S. and Canada on March 24.
"With audiences largely unable to view films in theatrical release under current circumstances, we have decided to provide the alternative of early digital ownership of our currently released titles to people looking for great entertainment options," said Warner Bros. chairman, Toby Emmerich. "So, while we remain big fans of the theatrical experience and hope audiences are able to return to cinemas in the near future, we understand that these are challenging times and offering this option simply makes sense."
The drama The Way Back stars Ben Affleck and is rated PG13.
WATCH: The Way Back Trailer
---
Frozen II
Beloved Disney characters, Anna, Elsa, Kristoff, Olaf and Sven are back! The group leaves Arendelle to travel to a mysterious forest of an enchanted land. They must find out the origin of Elsa's powers in order to save their beloved kingdom.
Disney released the hit film on their streaming service Disney+ three months early to the cheers of parents and delighted children alike as they navigate how to combine school closings and work from home schedules.
WATCH: Frozen II Trailer
---
Star Wars: The Rise of Skywalker
Disney also released the final film of the Skywalker saga early on their streaming service, Disney+. The film featured Carrie Fisher, Mark Hamill, Adam Driver, Daisy Ridley, Lupita Nyong'o, Keri Russell, and Billy Dee Wiliams.
WATCH: Star Wars: The Rise of Skywalker Trailer
---
Trolls World Tour
The Trolls sequel, Trolls World Tour, stars Anna Kendrick, Justin Timberlake, James Corden, Ron Funches, Ozzy Osbourne, and Rachel Bloom. The DreamWorks animated film features a musical adventure that will be released for in-home viewing on April 10.
WATCH: Trolls World Tour Trailer
---
Emma
The latest big-screen adaptation of Emma looked to be a real treat for the eyes. Directed by renowned photographer Autumn de Wilde, the trailers depicted a beautiful retelling of the Jane Austin novel by the same name. "I really hope we can all go back to work soon as so many brilliant hard working folk in the industry and outside the entertainment industry can't survive long without a paycheck. Until then, I hope Emma will give you a chance to escape with your imagination and heart while you (please) stay safely indoors," Autumn de Wilde shared on her Instagram.
"Sending so much love to you and yours. Looking forward to a time when we can rejoice in loving company again. As Jane Austen wrote in Emma, "It's such a happiness when good people get together."
WATCH: Emma Trailer
---
Just Mercy
Warner Bros. bumped up its online release date for Just Mercy. The film dramatizes a real-life story of racism and injustice as a defense attorney works to exonerate a death row inmate played by Jamie Foxx. The film is rated PG 13 for thematic content including some racial epithets and a scene where a man is strapped into an electric chair.
WATCH: Just Mercy Trailer
---
Sonic the Hedgehog
Paramount Home Entertainment announced Sonic's early online streaming into homes months ahead of schedule. Sonic will be online just one month after its theatrical release and deleted scenes, bloopers and an animated short will also be included. Ben Schwartz stars as Sonic, Jim Carrey brings the energy as Dr. Robotnik, and James Marsden will win you over as James Marsden.
WATCH: Sonic The Hedgehog Trailer
---
---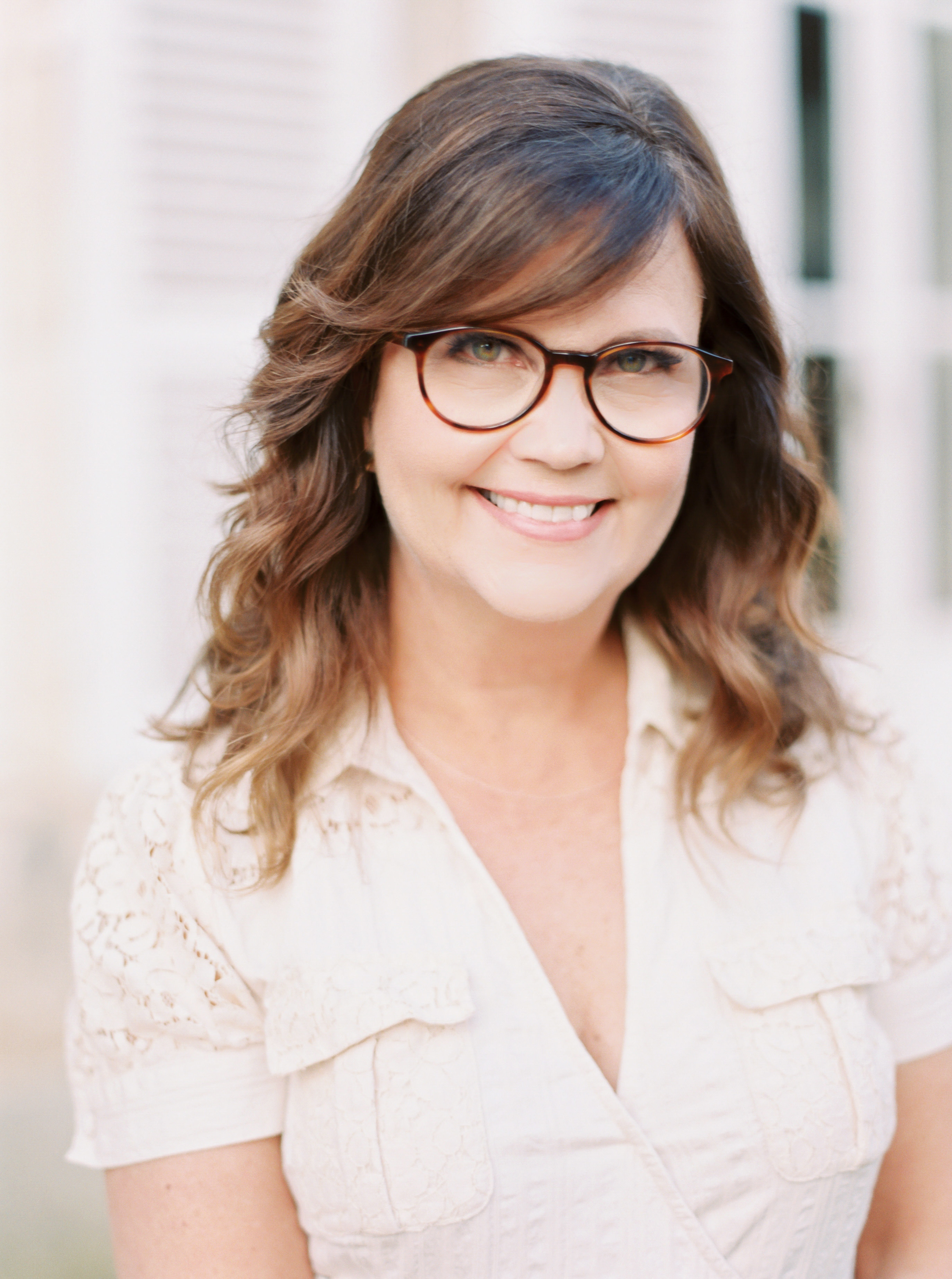 Stacie is a brand manager and senior editor for several Christian sites including GodTube, GodUpdates, and the Story Behind podcast. She holds a degree in communications from Radford University in Virginia. She's Mom to two grown kids and one cute fur-baby cat Natalee. Stacie has served on mission trips from Haiti to Vietnam and Tanzania, Africa. Stacie Marshall is also a Destination and Virginia Wedding Photographer and when she's not finding and writing uplifting stories, you'll likely find her dreaming of traveling the globe or at a Richmond venue photographing weddings.