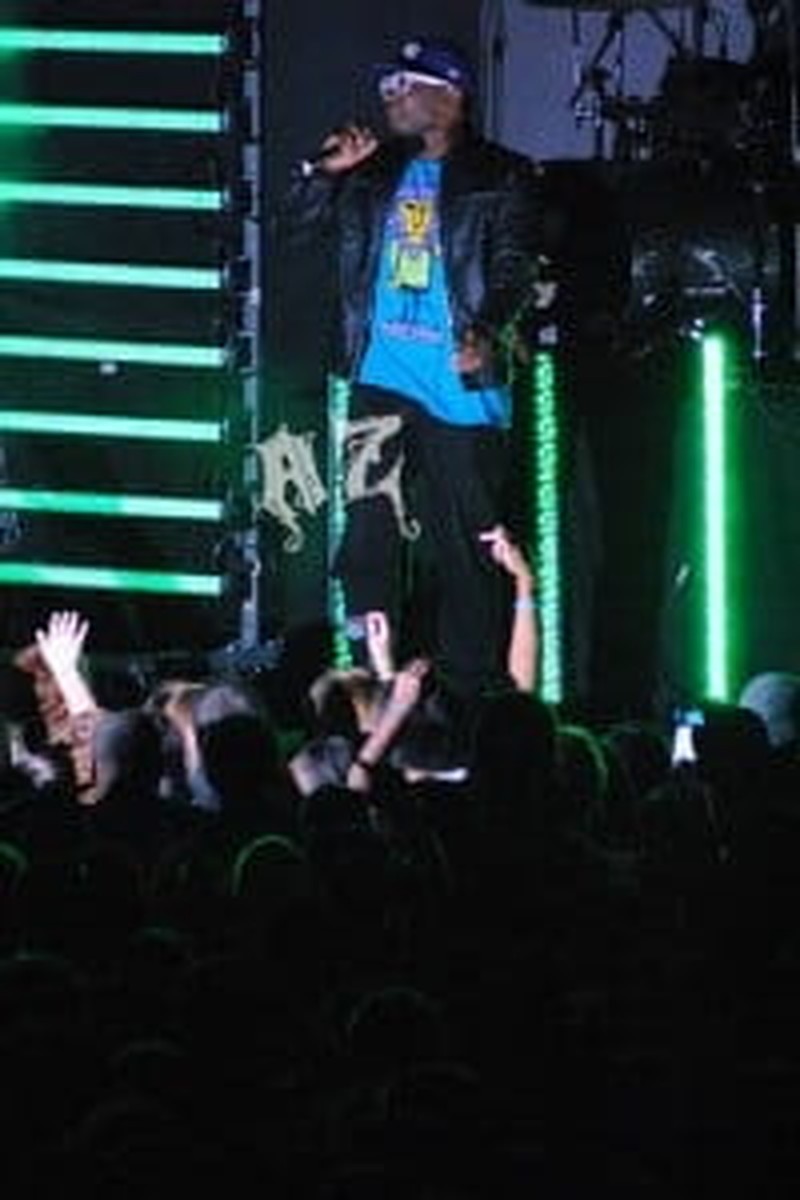 In the media today, many Christian bands and artists are doing their best to reach the lost men and women out there.  While they aren't trying to be like secular bands, they do have a "sound" and a "look" that does attract secular audiences.  Here are 7 of the best Christian bands and artists with crossover appeal.  In this article I will touch on 7 different genres in the music industry.
Contemporary – Josh Wilson
Josh Wilson is a great example of an artist that could easily be played on secular radio.  His sound is catchy and positive.  One of his newer songs, "Carry Me" has that sound to it.  Here are some of the lyrics to it.
"I try to catch my breath.  It hasn't happened yet.  I'm wide awake in the middle of the night scared to death.  So I prayed God, would You make this stop.  Father please hold on to me, You're all I've got."
Rock – Skillet
Skillet is a band all of their own.  They don't sound like anyone else and they have huge appeal to Christians and non-Christians.  This is because they cover topics that touch people in a deep way.  They sing songs about issues such as drugs, suicide and loving those who are hurting.  Here are a couple of lyrics to show what I mean.
"You come to me with scars on your wrists.  You tell me this will be the last time feeling like this. (Man)  I just came to say goodbye.   I didn't want you to see me cry, I'm fine. (Woman)  But I know it's a lie." (Man)
"You're better than drugs.  Your love is like wine.  Feel you comin' on so fast.  Feel you comin' to get me high.  You're better than drugs.  Addicted for life.  Feel you comin' on so fast.  Feel you comin' on to get me high." – This song is of course talking about God being our source of life and not drugs.
Metal – As I Lay Dying
As I Lay Dying is a group that many teens and college age kids relate with.  The metal scene is huge in Christian music and this band is loved by believers and non-believers alike.  They also, like Skillet, touch on issues that affect people, such as, abortion.  Here are some lyrics about this topic.
"Condemned... Without given a chance to speak.  Without acknowledgment they're made less than human.  Condemned... Condemned to anonymity. Trapped by... Trapped by obscurity.  Condemned... Condemned to anonymity.  Sentenced... Sentenced to neglect."
Rap – Lecrae
Lecrae is a very talented rapper who has no doubts about his Savior, Jesus Christ.  His lyrics are poetic, driven, and sincere.  He delivers some crazy fast rhymes in some of his songs, which has earned him respect in the secular community.  His song "Don't Waste Your Life" is one of those songs.  Here is a snippet of lyrics from that song that he does in the span of 3.5 seconds!
"Better than pretty women and sinning and living to get a minute of any women and men that you admire."
If you have heard this song before, then you know what I mean.  If you haven't heard it, you should go check it out!
Coffee House Style – Chris Rice
Chris Rice at times has a Jack Johnson type sound.  His songs are very catchy, even the ones that don't deal with his faith in God.  He is a Christian man, though and many of his songs reflect that.  Here are some lyrics to his song, "Deep Enough To Dream".
"See the lambs and the lions playin'.  I join in and I drink the music.  Holiness is the air I'm breathin'"
Folk – All Sons and Daughters
All Sons and Daughters is an AMAZING group.  The folk sound mixed with Christian lyrics really draws you into what they are saying.  Here are some lyrics to their song, "Oh How I Need You."  It is a simple song about how we need God and how much we show Him love.
"Lord, I find You in the seeking.  Lord, I find You in the doubt.  And to know You is to love You and to know so little else."
Pop – Britt Nicole
Britt Nicole's sound is the essence of Christian Pop music.  Her songs are very catchy and promote Christian values and positive themes.  Her song, "Gold" is an anthem for anyone who thinks they are worthless.  Here are some of the lyrics.
"This, this is for all the girls, boys all over the world.  Whatever you been told, you're worth more than gold.  So hold your head up high.  It's your time to shine.  From the inside out it shows, you're worth more than gold."
Conclusion
These are 7 Christian bands/artists with crossover appeal.  Christians and non-believers, alike, can appreciate the sound of the music.  Are there any Christian bands/artists that you think have crossover appeal?  If so, please feel free to comment below.  God bless you!
Resources- photo credit: alexis.zargo via photopin cc, The Holy Bible, English Standard Version"Scripture quotations are from The Holy Bible, English Standard Version® (ESV®), copyright © 2001 by Crossway, a publishing ministry of Good News Publishers. Used by permission. All rights reserved.", www.youtube.com,photo credit: alexis.zargo via photopin cc