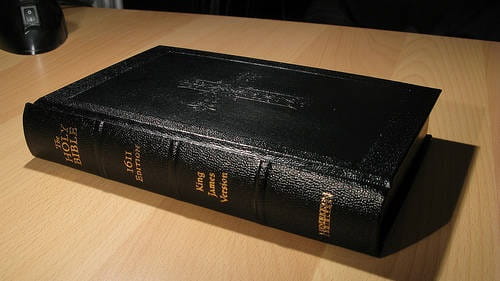 Does the name Mark Burnett ring a bell? What about the TV shows The Apprentice, Survivor or The Voice? Have you seen The Bible miniseries on the History Channel? Mark Burnett is the producer behind these and many other award-winning TV shows. He has won a total of four Emmy Awards and four People's Choice Awards and has a total of 98 Emmy nominations as of September 2013. This only child of factory worker parents hails from Dagenham, Essex in England and immigrated to the United States in 1982 after serving in the British Army.
Burnett's first decade in the United States was far from glamorous as he worked as a nanny in Beverly Hills and then in Malibu. His nanny employer owned an insurance company and offered him a position. After two years he began selling T-shirts on the weekends and realized this was more profitable than his insurance career, which he decided to leave.
Road to Success
Then came the Raid Gauloises, a French adventure competition. He competed with four other people in 1991 and his business mind kicked into gear. Burnett brought a similar thrill-seeking challenge, called the Eco-Challenge, to the U.S. and he was welcomed into the world of television production. He won his first Emmy Award for Eco-Challenge in 1999 and his career has taken off since introducing the world to Survivor in 2000. This is far from the path I assumed for a well-decorated producer, but his hard work and trust in God has paid off.
The Bible Miniseries
Although Burnett has achieved great success and awards for other shows, The Bible miniseries that aired this past spring on the History Channel is arguably the most surprising and influential in terms of garnering attention and viewers quickly. Each of the 10 episodes were two hours long and amassed 100 million viewers by the end of the series. It also became the bestselling miniseries ever released to DVD. It covered stories from Genesis to Revelation from the Bible with half the episodes focusing on the Old Testament and half on the New Testament. Burnett and his wife Roma Downey co-created and produced the series together and told The Huffington Post, "We wanted to show how the Old Testament connects seamlessly to the New Testament. How they are one sweeping story with one grand, overriding message: God loves each one of us as if we were the only person in all the world to love."
This seems to be a huge turning point for Burnett and I found myself asking why he suddenly wanted to create the series. Many critics asked this same question and discouraged him from moving forward with the project, telling him that it wasn't going to work and no one would tune in. Burnett said that he felt called from God to create The Bible series.
"The Truth"Romans 8:28

And we know that for those who love God all things work together for good, for those who are called according to his purpose.
Surprising or Not So Surprising Success
So, why has the series been so well-received? Burnett said, "We didn't want to preach at people and tell the audience how they should be feeling. We wanted to just tell the story – the greatest love story in the history of the world – and let you feel it." The American culture has adopted the idea that "no one can tell me what to do, think or how to act", so Burnett's vision and approach has been brilliant. He doesn't take the credit, but instead has commented, "You know we have great credibility and skill in making moving pictures, television and film, but this has nothing to do with us. This is completely and utterly Holy Spirit."
Like many others before him, it's always difficult to push ahead doing what is right when everyone is telling you it's wrong. Similarly with Duck Dynasty, it has been reported repeatedly that A&E, who produces the show, is uncomfortable with how religious the Robertsons are and have encouraged them to tone down on the "Bible talk". The Robertsons refuse to change this and said they would walk away from everything if needed because this is who they were. I think Burnett took a leaf out of their book as he pushed ahead.
Angel Turns into Mary
His wife Roma Downey has been very involved in The Bible miniseries, playing the role of Mother Mary and co-created and produced the series. This doesn't surprise me since her previous works have included Touched by an Angel, which aired in the U.S. from 1994 – 2003. Downey has many credits to her name and has played roles in various TV movies and episodes for a handful of other TV shows.
How Burnett's Faith Has Shaped Him
Burnett has become more vocal about his Christian faith, although he is not as outward as many Hollywood celebrities have been lately. When you learn about him and his life outside of being a producer, it's clear that family has a huge place in his daily life and he does not seem like a proud man. He has given God the glory throughout the creation and success of The Bible miniseries. These qualities are amazing to see in a man that, with his wife, is becoming a Christian powerhouse swamped by teenagers you don't hear about in the news.
"The Truth" Isaiah 58:11

And the Lord will guide you continually and satisfy your desire in scorched places and make your bones strong; and you shall be like a watered garden, like a spring of water, whose waters do not fail.
What's Next
Recently, Downey and Burnett release a book based on the miniseries, called A Story of God and All of Us: A Novel Based on the Epic TV Miniseries "The Bible" and it has become a bestseller. There will be a follow-up series meant for TV called A.D. Beyond the Bible that is also being co-created and produced by the husband-wife team that NBC has the rights to. Finally, there is also talk about a movie in the works that will focus on the crucifixion and resurrection of Jesus Christ. This sounds quite familiar if you have seen Mel Gibson's The Passion of the Christ, which was released nearly 10 years ago.
These types of projects do not happen overnight, so I predict that we will see more religious material produced from Burnett. He and Downey are outward Christians and they seem to be working together on more projects. Have you seen the series? Please comment below on what you thought about it!
 Click on the following link to see one of our most popular titles:  9 Famous Christian Actors
Resources- ESV Holy Bible, Youtube, photo credit: Jemimus via photopin cc