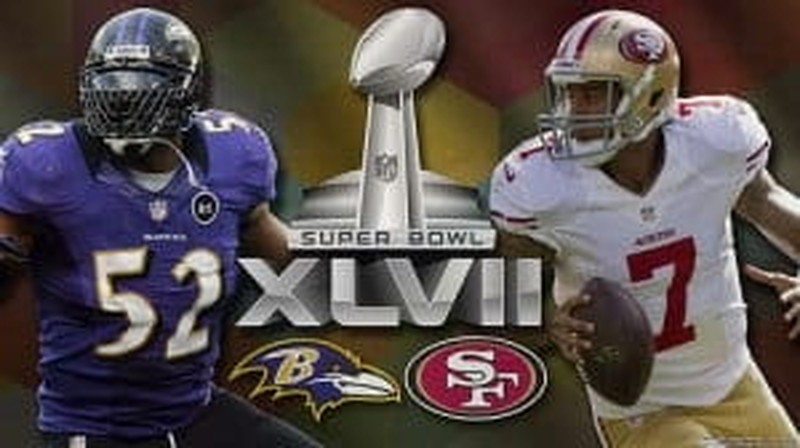 Origins
Colin Kaepernick wears the number 7 and plays Quarterback for the San Francisco 49er's, he recently led them all the way to Super Bowl 46.  He was born on November 3, 1987, attended high school at Pitman in Turlock, CA .  His college career was spent at Nevada University where he was the 2 time WAC Offensive Player of the Year.  As well as being Freshman of the Year in 2007 along with winning the Firemen's award for 2007.  In 2008 he was the Humanitarian Bowl MVP.  After college he was drafted in the 43rd round of the 2009 Major League Baseball Draft by the Chicago Cubs, however he would ultimately pass on this opportunity.  Kaepernick had boldly chosen to continue playing football at Nevada in pursuit of one day playing in the NFL. Then on April 29, 2011 it would all pay off when the 49ers traded up with the Denver Broncos to move into the #36 overall position which is where they then selected Colin Kaepernick.
2012-2013 Season
Kaepernick did start the season as a backup quarterback for longtime starter Alex Smith.  But in  week 10 when Smith went down with a concussion injury in the first half against the St. Louis Rams, Kaepernick got the ball.  Although that game would end in a rare 24-24 tie, the next week on Monday Night Football against the Bears at Candlestick Park, Colin would go 16/23 for 246 completion yards with 2 touchdowns and 0 picks in the 23-7 drubbing of the Bears.  The next big move would come from Coach Jim Harbough who spoke so highly of Kaepernick's performance he began a quarterback controversy with the following quote:  "Usually tend to go with the guy who's got the hot hand, and we've got two quarterbacks that have got a hot hand."  Ultimately Harbough would go with Colin over Alex as the starter because of Colin's dynamic ability to scramble and pass outside of the pocket as well as take off like a runningback with his lightning fast speed.  That was at the time a huge leap of faith for coach Jim Harbough to take in the middle of a season, so credit him for his football intuition.   Kaepernick would have continued success as a starter, he also became a media phenomenon with his highly publicized tattoos, and he also coined a term "Kaepernicking."  Much like Tebow's post touchdown kneeling prayer became known as "Tebowing, Colin's post touchdown kissing his tattooed biceps became known as "Kaepernicking" on the world wide web. The team would go on to have one of the greatest finishes to the season in franchise history coming up just shy of a title, losing to Ray Lewis and the team of destiny the Baltimore Ravens, 34-31 in one of the most memorable Super Bowl's of all time.  In the offseason Alex Smith was traded to the Kansas City Chiefs meanwhile the 49ers acquired Super Bowl Champion wide receiver Anquan Boldin from the Ravens.  So now Colin Kaepernick stands poised to lead the Heavily favored San Francisco 49ers into the 2013-2014 NFL season.
"The Truth" (Isaiah 53:5-6) But he was pierced for our transgressions; he was crushed for our iniquities; upon him was the chastisement that brought us peace, and with his wounds we are healed. All we like sheep have gone astray; we have turned-every one-to his own way; and the Lord has laid on him the iniquity of us all.
Christianity
Colin will I'm sure continue to rely heavily  on his faith in God and the Bible.  He was baptized a Methodist, Confirmed a Lutheran, and attended a Methodist Church while in college.  Since receiving an enormous amount of media attention Kaepernick has been anything but shy about his faith in the Lord, he has taken every chance he's been given to glorify God for the position he is in.  Colin has become famous for his tattoo covered body, and he has made the public aware that some of those tattoos are biblical scriptures.   The reasoning behind his "Kaepernicking" celebration when a touchdown is scored is that when he kisses his left arm he is kissing the word "Faith" and when he kisses the right, he kisses two hands praying saying "To God The Glory."  Even after the Super Bowl loss Colin got some more ink done, so his is a career that we follow closely as he has burst onto the scene as one of the biggest "Christian sports stars" of today.  So below is a compiled list of some of Colin Kaepernick's notable tattoos and notable quotes from his still infant pro career.
Tattoos
- Psalm 18:39  "You arm me with strength for battle.  You make my adversaries bow at my feet."
- Psalm 27:3 "Though an army encamp against me, my heart shall not fear; though war arise against me, yet I will be confident.
- "My Gift Is My Curse"
- "Against All Odds"
- "Respect"
- "Faith"
- "To God The Glory"
Quotes
7. "I don't think most people look at football players as what they're doing out here is trying to glorify the Lord.  I think a lot of people think of it as oh it's a game, let's go win.  Ultimately, that's your goal, that's what you want to do, but you also want to glorify the Lord on your way to doing that."
6. "I was just hoping for an opportunity to get on the field at that point.  I thought I could perform well, I thought I could help this offense; it was when I was going to get an opportunity to try to show everybody I could do that."
5. "My faith is the basis from where my game comes from.  I've been very blessed to have the talent to play the game that I do and be successful at it.  I think God guides me through every day and helps me take the right steps and has helped me to get to where I'm at.  When I step on the field, I always say a prayer, say I am thankful to be able to wake up that morning and go out there and try to  glorify the Lord with what I do on the field.  I think if you go out and try to do that, no matter what you do on the field, you can be happy about what you did."
4. "Just because you're in a situation you haven't been in before doesn't mean you have to feel pressure from it."
3. "Basically, it's saying the Lord is giving me all the tools to be successful, I just have to go out and do my part to uphold that."
2. "It's not really pressure, unless you're not prepared."
1. "I think God watches over everybody.  I don't think he's cheering for one team or another.  I think he's helping everybody, just trying to keep everybody safe.  He has a plan for everyone."
Conclusion
As you can see Colin Kaepernick may have started with a bang, but he is only just getting started.  Professionally he is now in a spot leading a talented team with one of the highest regarded coaches in the league calling the shots for you, the sky would seem to be the limit.  As his professional career advances he will have many more opportunities to glorify God in his work, sayings, and deeds.  We here at F&E will be following along closely to this budding Christian star.  Let us know in the comments below if you found this article to be helpful and informative.  God bless, Jesus is King!
Resources- The Holy Bible, English Standard Version"Scripture quotations are from The Holy Bible, English Standard Version® (ESV®), copyright © 2001 by Crossway, a publishing ministry of Good News Publishers. Used by permission. All rights reserved.", www.youtube.com, photo credit: RMTip21 via photopin cc