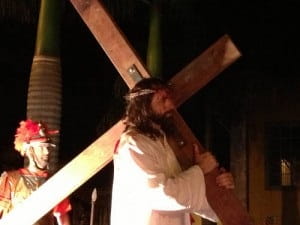 Inspiring movies based on true stories often show the raw emotions that people experience while going through tragedy, uncertainty and while making happy memories. Some of the details and scenes are often changed from the actual accounts, but the main events and messages are often in alignment. I love seeing how people overcome their challenges and am grateful when they share their stories.
Here is the top 20 countdown of the best movies based on a true story. Please note, this includes both Christian and non-Christian films.
"The Truth" Jeremiah 29:11 "For I know the plans I have for you, declares the LORD, plans for welfare and not for evil, to give you a future and a hope."
20. Moneyball (2011)

19. We Bought a Zoo (2011)

18. The Vow (2012)

17. Seabiscuit (2003)

16. Hidalgo (2004)

15. Amelia (2009)

14. Glory Road (2006)

13. We Are Marshall (2006)

12. Radio (2003)

11. Pearl Harbor (2001)
"The Truth" Hebrews 4:10 "for whoever has entered God's rest has also rested from his works as God did from his."
10. October Sky (1999)
Set in West Virginia in 1957, young Homer Hickam is set on getting out of his small coal-mining town. His father is the mine superintendent and expects his son to follow in his footsteps. In October of that year, Homer learned about Sputnik 1 launched by the Soviet Union and became dedicated to building rockets. His father is not amused and everyone thinks he is going insane. His determination leads him to successfully launching rockets, but life suddenly forces him to dropout of high school and work in the mine. Is Homer destined to work in the mine or will his rocket dream launch him into a different life?
9. Miracle (2004)
This inspiring film about the 1980 US Olympic Men's ice hockey team shows the challenges the team went through to win the gold medal against the Soviet team. Coach Herb Brooks goes against the preferences of the USOC hockey officials to choose and train the team that made history.
8. Gandhi (1982)
This biographical movie highlights the life of Mohandas Karamchand Gandhi, which most people know as Gandi. His non-violent efforts against the United Kingdom made him well known around the world. His example of a peaceful protest has resounded for generations, even after his assassination in 1948. The film was released in 1982 and won eight Academy Awards.
7. The Blind Side (2009)
I remember seeing this movie in theaters and it's still one of my favorites. Michael Oher was homeless and the kindness of one woman changed his life forever. There are many moving scenes, including when Leigh Anne Tuohy (Sandra Bullock) learns that Michael does not have a birth certificate. Leigh builds his trust and he becomes part of the family.
6. Soul Surfer (2011)
Bethany Hamilton is not just a world champion surfer; she has become an inspiration after enduring and overcoming a shark attack. At the time of the accident, Bethany was just a teenager and had gone night surfing with her friend Alana and Alana's brother and father. A tiger shark swam up to her and amputated her left arm, leaving her fighting for her life as she lost 60% of her blood. The film focuses on life after the tragedy and how she comes to terms with God and learning to surf again.
5. Letters to God (2010)
Tyler Doherty is a wonderful 8-year-old boy suffering from cancer. He spends his time writing letters to God and the postman, Walter Finley, picks them up everyday. Walter goes on vacation and a temporary postman, Brady McDaniels fills in. Brady is an alcoholic and, clearly, God has intervened in his life, but he fights it. A local pastor recommends he keep the letters and slowly, Brady decides to read them. As Tyler grows sicker, Brady realizes his own spiritual sickness.
4. Cinderella Man (2005)
Russell Crowe plays the heavyweight-boxing champion James J. Braddock and Renee Zellweger played his wife, Mae. Together, the two bring the heart-wrenching story of a family experiencing the highs and lows of the Great Depression. James was a successful boxer until an injury cut his career short. Work is just as sparse as rent, food, heat, electricity and the warmth of their kids. Overtime, James' hand heals and he is presented with one opportunity to redeem his career, and more importantly, restore his family.
3. Marley & Me (2008)
Marley is an adorable golden retriever that newly-wed couple John and Jenny Grogan adopt in preparation for children. The pup quickly outwits the couple and takes them on an adventure of a lifetime. John starts writing a column for as a writer for a newspaper about Marley and Jenny threatens to get rid of the dog on a daily basis as she balances a new life of raising kids at home and dealing with Marley. Jenny grows to love Marley and can't imagine life without him as he grows older.
2. The Pursuit of Happyness (2006)
Life happens quickly to Chris Gardner (Will Smith) who suddenly finds himself struggling to raise his son as a single dad with no job. He invested all of his money into selling portable bone-density scanners and when that nearly fails, his wife leaves him. He and his son become homeless and lose everything they have. Through a twist of events, Chris pursues an opportunity to become an intern stockbroker. This film shows how rocky and unsettling life can be and one man's rag to riches story.
1. The Passion of the Christ (2004)
Many films have portrayed Jesus Christ, but none have captured the passion of Jesus quite like Mel Gibson's version. The film focuses on the last 12 hours of Jesus' life as told by Matthew, Mark, Luke and John. It does include flashbacks of the younger days of Jesus to add context. Mel Gibson includes the violence that Jesus endured, which makes it less suitable for younger children as a rated R film.
Which films on the list have you seen? It's hard to choose a favorite since I love them all for their own reasons. The determination, road to faith, passion and love between a pet and their owner are just a few of the themes that make these films worth watching. What others do you enjoy?
Click on this link and test your knowledge of Christian movies:  25 Christian Movie Trivia Questions and Answers
Resources- ESV Holy Bible, Youtube, photo credit: markhillary via photopin cc