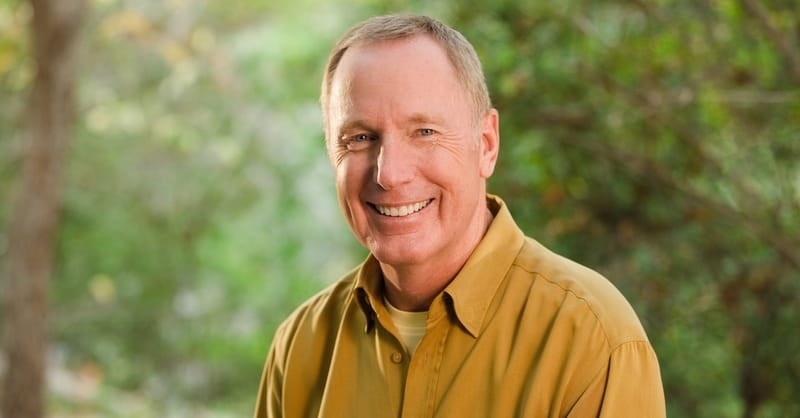 Max Lucado is an avid writer. He has written just shy of 100 books, with over 80 million copies in print! He has also had the honor of being named "America's Pastor" in 2005 by Christianity Today magazine. He has written books on many topics for different age groups, from little children to adults. Here are 12 of his best books! Max has so many amazing books that I will definitely leave some out. Please tell us some of your favorites in the comments below! Some of his books have been republished and re-released. I'm providing the newest publications only.
Top 12 Books by Max Lucado
12. It's Not About Me: Rescue From The Life We Thought Would Make Us Happy (2004)
This book is about revamping your way of thinking. When you are focused on making yourself happy and meeting your needs, your life gets stressful and chaotic. In this book, Max shows us how to live out Romans 12:2, "…but be transformed by the renewal of your mind…"
11. Traveling Light: Releasing The Burdens You Were Never Intended To Bear (2006)
When we carry around unhealthy spiritual burdens, life can get rough. God never intended us to carry around fear, worry, and discontentment. Through the inspired Word of God in Psalm 23, Max shows us how to quit these unhealthy habits.
10. When God Whispers Your Name (1999)
This wonderful book focuses on the fact that God does love us and He does whisper to us. He calls out for us to hear His voice. God never planned on you being weary, downtrodden and full of despair. Read this one and learn to listen to God's voice instead of your own.
9. 3:16: The Numbers Of Hope (2007)
This book is a great reminder of one of the most powerful verses in the Bible, John 3:16, which says, "For God so loved the world, that He gave his only Son, that whoever believes in Him should not perish but have eternal life." Many of us started memorizing scripture with this verse. Max returns to it to showcase its importance to every single human.
8. In The Grip Of Grace: You Can't Fall Beyond His Love (1998)
You cannot fully understand the concept of God's grace if you are not relying on Him to get you through each and every day. If you rely on your own skills to get you through each day, you lose focus on God. This book is all about falling in love with the God who created you and resting in His grace to help you through each day.
7. Facing Your Giants (2006)
The story of David and Goliath is epic! Max takes us to that scene in history and relates it to our own modern-day "Goliaths". We all have them. Max reminds us that when we focus on God, our Goliaths don't have a chance!
6. You Are Special (1997)
This truly is a special book. It cuts down to the heart of children and shows them how much God loves them. Every single child is important in God's eyes, and this book showcases how much He loves each and every single one of them. This would be great for family time with your little kids.
5. Fearless (2009)
Fear is a natural reaction to problems and uncertainties that arise. Whatever you are facing: potential job loss, health issues, terrorist threats, or anything else, you can learn to approach these dilemmas with faith, while casting fear to the wayside. Can you imagine a life without fear? Read this and find out!
4. Just Like Jesus (2003)
This book is summed up by saying that God loves you just the way you are right now, this very second. However, He won't leave you this way. This book will show you how to live a life like Jesus and get rid of old habits, even if they do die hard.
3. The Crippled Lamb (1994)
This is a beautiful story to encourage your kids who know what it is like to feel left out or alone. Loneliness is never fun, and this book showcases God's love in an amazing way! Your child will understand how much God loves them when they read this one.
2. In The Eye Of The Storm (2002)
This book will grip you. It takes you on a journey through a few different events in the life of Christ that all happened in one day. You experience His emotions, good and bad, and how he dealt with them. This is an inspiring read to know that Jesus understands how we feel in the midst of our storms.
1. He Chose The Nails (2005)
The summary written on the actual book speaks for itself, "Linger on the hill of Calvary. Rub a finger on the timber and press the nail into your hand. Taste the tinge of cheap wine and feel the scrape of a thorn on your brow. Touch the velvet dirt, moist with the blood of God. Allow the tools of torture to tell their story. Listen as they tell you what God did to win your heart."
Crosswalk.com: How should I pray to God for healing? - Max Lucado from crosswalkquestions on GodTube.
Max Lucado is a phenomenal writer. His books are easy to read, and they are filled to the brim with core Christian teachings! God bless you all!
Check out these links to our most popular "quotes" articles:
22 Awesome Francis Chan Quotes
Resources- ESV Holy Bible, Youtube, Photo Credit: Boltron- via Compfight cc