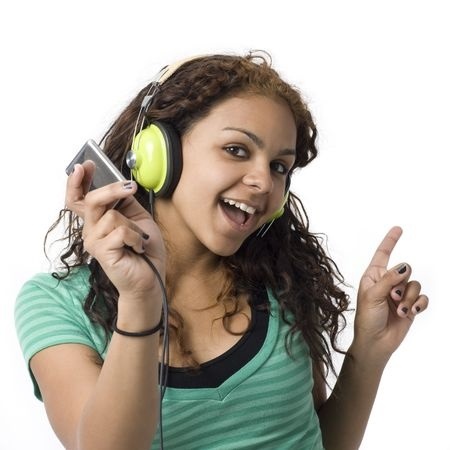 Do you have a favorite Christian song? There are so many striking lyrics that come to my mind throughout the day. Some lyrics are really catchy, others are placed with a fun tune, but I think the main reason I find myself instantly singing along to certain Christian songs is because of how meaningful the songs truly are. Artists like the Newsboys, Michael W. Smith, Laura Story, Chris Tomlin, Mandisa, Hillsong United and a slew of others don't just sing. They live out their songs and invite us to do the same.
Here are 10 Christian songs you can't help but sing along to!
10. Jesus Take the Wheel by Carrie Underwood
Song of hope and giving it all to Jesus!
Favorite Lyrics to Sing to
Jesus take the wheel
Take it from my hands
Cause I can't do this on my own
I'm letting go
So give me one more chance
Save me from this road I'm on
Jesus take the wheel
9. Lead Me to the Cross by Hillsong UNITED
Reminder to let God guide us in the way that only He can.
Favorite Lyrics to Sing to
Lead me to the cross
Where Your love poured out
Bring me to my knees
Lord I lay me down
Rid me of myself
I belong to You
Lead me, lead me to the cross
8. Good Morning by Mandisa
Wake up and embrace the day!
Favorite Lyrics to Sing to
It's a good morning!
Wake up to a brand new day
This morning,
I'm stepping, stepping on my way
Good morning,
You give me strength,
you give me just what I need
And I can feel the hope that's rising up in me.
It's a good morning
7. Our God is Greater by Chris Tomlin
God is far greater than any power we will experience in this life.
Favorite Lyrics to Sing to
Our God is greater, our God is stronger, God you are higher than any other.
Our God is Healer, Awesome in Power, Our God! Our God!
Our God is greater, our God is stronger, God you are higher than any other.
6. Oceans by Hillsong UNITED
Will you let God lead you anywhere?
Favorite Lyrics to Sing to
Spirit lead me where my trust is without borders
Let me walk upon the waters
Wherever You would call me
Take me deeper than my feet could ever wander
And my faith will be made stronger
In the presence of my Savior
5. Lord I Need You by Matt Maher
We need God to build us up and strengthen us.
Favorite Lyrics to Sing to
Lord, I need You, oh, I need You
Every hour I need You
My one defense, my righteousness
Oh God, how I need You
4. God's Not Dead by Newsboys
I can see the Newsboys on stage booming "God's not dead!" in the microphone as people begin texting the phrase!
Favorite Lyrics to Sing to
My God's not dead
He's surely alive
He's living on the inside
Roaring like a lion
3. Amazing Love by Newsboys
God's love IS amazing!
Favorite Lyrics to Sing to
Amazing love, how can it be
That You, my King, should die for me?
Amazing love, I know it's true
It's my joy to honor You
In all I do, to honor You
2. Overcomer by Mandisa
Are you an overcomer? You can be with God on your side.
Favorite Lyrics to Sing to
You're an overcomer
Stay in the fight 'til the final round
You're not going under
'Cause God is holding you right now
You might be down for a moment
Feeling like it's hopeless
That's when He reminds You
That you're an overcomer
You're an overcomer
1. How He Loves by David Crowder Band
God's love is inconceivable in our limited human minds, but He never stops loving us because of our limits.
Favorite Lyrics to Sing to
Yeah, He loves us,
Oh, how He loves us,
Oh, how He loves us,
Oh, how He loves.
What songs speak to you? Is there a song that seems to come on the radio at just the right time and moves you toward peace, hopefulness and joy? Christian music is powerful and these are the songs that I find myself singing along to! Other awesome songs include "Do Something" by Matthew West, "How Sweet the Sound" by Citizen Way, "Come Alive" by Jeremy Camp, "I Am" by Crowder and "All You've Ever Wanted" by Casting Crowns.
Article by Elise Cleary
I am a Christian writer and editor that lives in northern Michigan and thoroughly enjoy music, movies, TV shows, books and other entertainment with a Christian focus. My favorite song is "Oceans" by Hillsong United because it reminds me that has big plans for me and everyone else who puts their trust in Him. There are many movies that have impacted my life, but a few include God's Not Dead, The Shunning and Letters to God. I also write for www.faithandentertainment.com and love connecting with readers, so please don't hesitate to contact me! When I'm not writing I enjoy watching movies and laughing with my busy toddler and husband.