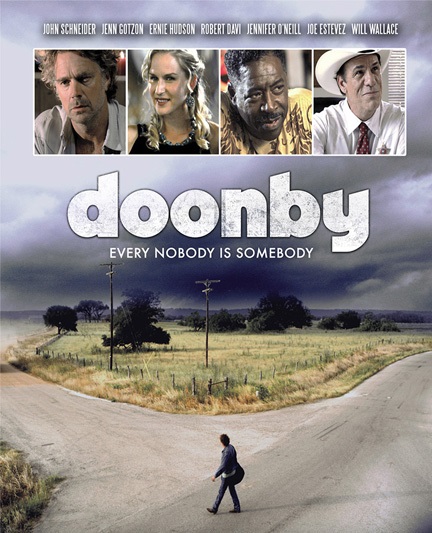 Jenn Gotzon (Frost/Nixon, God's Country)
Award winning actress Jenn Gotzon's career break portraying President Nixon's daughter Tricia Nixon (cameo) in Ron Howard's 2009 Oscar nominee 'Frost/Nixon' launched her as a leading lady starring in 9 films releasing 2013 & 2014 including family dramedy "God's Country", 1700's French & Indian War inspirational drama "Alone Yet Not Alone", cyber-war thriller "Dragon Day", controversial drama "Right to Believe", political thriller "Untouched", first silent evangelical movie "The Good Book", faith-based fantasy "September Skies" and Old Hollywood dramedy "The Screenwriters", along with family tv pilot "Heaven Help Us". All the films are socially relevant with the hope to inspire. Gotzon uses these films as a platform to inspire and impact audiences to overcome life's obstacles (like the characters she plays on-screen) and encourage people how to live their dreams.
How did you get started acting?
After being told by my high school drama teacher that I didn't have the skill to make it as a professional actress, I dedicated myself to learn the craft of acting. Many wonderful people mentored my journey like my hometown talent agency Chartreuse Talent Management Charlene who helped develop my speaking skills as a public speaker after being crowned Ms. Scholastic in the Rising Star National Scholastic Pageant at age 15 and then studying public speaking through Dale Carnegie Leadership Program in Allentown, PA. After graduating high school, performing in Murder Mystery Dinner Theater at the Ramada Inn in the Lehigh Valley, I ventured to the big apple New York City and was scholarshipped to attend the summer program at The New York Conservatory for Dramatic Arts, followed by a season being a parade dancer for Walt Disney World in Orlando, FL to continued studies at NY conservatory's two-year program, meanwhile competing in the Miss America Pageant System (local level in Pennsylvania). I finally made the move out west and then studied at the Joanne Baron / DW Brown two year conservatory and then continue to train with Clay Banks with a focused skill on extreme close up at the Clay Banks Film Acting Studio. (wow.. a bit of an education junkie, wouldn't you say? Haha).. During the training programs, I'd audition and work on independent shorts and feature films in leading roles and then worked in the studio system as a stand-in to learn how major studio film operates.. All of this experience helped ground me as an actor when my first major studio film opportunity came about in "Frost/Nixon" playing Tricia Nixon directed by the masterful Ron Howard.
Have you always wanted to be an actress?
When I was a teenager walking out of the movie theater after watching an amazing inspirational movie that impacted my life with drive and ambition.. I was filled with a passion that electrified my soul from noes to my toes. That is when I realized I want to do that for other people… play protagonist characters in movies that can inspire and impact audiences worldwide to overcome life's obstacles (like the characters I play onscreen) and encourage the viewer they can live their dreams.
How did you become a part of Doonby?
What a cool story.. I received a direct offer through facebook.
Doonby's producer Mark Joseph and I became facebook friends after I won best actress for the 168 Film Project award-winning short film "Stained" (2008), Rising Star Award at Wildwood by the Sea Film Festival (2008) – followed by that October when "Frost/Nixon" premiered in London at the British Film Festival (we were posting pictures and articles from the premiere to my facebook), if I'm remembering correctly, they were seeking to cast someone on the rise and suggested me to director Peter Mackenzie and they thought I'd be a good fit for the role Laura Reaper.
I think we might have made history being the first person to be cast in a lead role in a major motion picture through facebook. LOL. I'm so appreciative for Mark Joseph for recommending me and for Peter Mackenzie taking a chance on casting me because portraying Laura Reaper is a dream role for me.
What drew you to the role of Laura Reaper?
Laura Reaper is a dream role for any actress because of how Peter Mackenzie wrote her character to have one of the largest emotional ranges I've ever seen in a story. Laura starts off the journey as the town's wildchild party gal who falls in love with the mysterious man of the town Sam Doonby. Though her insecurities ignites her jealous rage as she explodes like a roaring tiger when threatened. What I love most about Laura Reaper's character is her core.. she is broken.. she's lost and feels worthless. Feels like she has no purpose in life. She has a gaping void in her soul which is why she turns to 'the drink' to fill that hole.. which becomes a slippery trap spiraling into an alcoholic madness mess.
How has the film been received?
The Vatican (yup the one in Rome.. lol) gave rave reviews with many other influential folks who have praised the fabulousness of the mysterious, psychological thriller type movie. You can see the endorsements on www.doonby.com What is most spectacular is how this movie leaves residue on the heart of the viewer the next morning and the question that tugs on their heartstrings is what would they do if they were in that situation or who is the sam doonby's in their life.. its soooo cooool! I've never seen a movie do that before. It reminds me of those books we used to read growing up where you choose your own ending… which can spark a provocative change in the viewer's heart impacting happier endings in their future.
Which is my only motivation for getting into the entertainment industry to work on movies that impact or inspire audiences… Doonby is a movie that is entertaining and takes place at a fabulous blues & jazz bar with hip music sung charismatically by Sam Doonby aka John Schneider and the story takes you on all these unexpected twists, turns and ends with a powerful shot to the gut wrenching ending causing a silence to fall over the audience and ponder in deep thought! People have compared Doonby to "It's A Wonderful Life" meets "Twilight Zone" with shocking ending like "The Sixth Sense".. please note.. this is not a happy ending type of movie tied up in a bow, but a fantastical film that can save lives everywhere.
How did you get started with Actors Models Talent for Christ?
This may sound bizarre, but I felt a tug on my heart from the Lord when I heard their radio commercial and a whisper from God "I want you to serve here". I researched about AMTC "Actors Models Talent for Christ" and discovered people grumbling confusing them as a scam. I guess people think you should get education for free because it is tuition based development program which based on your scores & goals from your audition will determine if you are accepted into the program and what type of scholarship you could receive. I was invited to be a speaker at the six day conference in Orlando called Shine… I fell in love with everything AMTC was doing and saw such fruit from the performers and alum's lives. Im now a huge believer of this amazing 30 year old company turn ministry lead by born again Christian Carey Lewis. Another thing that knocked my socks off: there was an anointing of unconditional love, encouragement and the God-shine over the staff and performers at every event I attended. . I quickly became a passionate advocate to help AMTC with their mission: to raise up role models for God in arts and entertainment. My heart is to commission people to strive for excellence. Learn, study, practice and become the best at your craft .. so you will be ready when preparation meets opportunity. This is the best training program based on biblical principals which bears abundant fruit over the performer mind to have healthy perspective on identity, esteem and confidence with God as the focus. After training for nearly a year, there is a 6 day conference which offers a unique opportunity to showcase the performers skillset infront of agents, managers, producers, casting directors who are the real deal. These VIPs spend time teaching seminars and mentoring the performers, too. Its incredible career placement program for those whose show excellence in their craft. Oh.. another cool thing.. all the teachers I've met who are involved with AMTC are industry professionals who also love Jesus and serve as a teacher as their ministry to give back… AMTC overall is kinda like church meets school meets job fair. J
What drives your creativity?
Wine, cheese and crackers.. LOL
Serious note, as this may sound a little religious for some, but what drives my creativity is my spiritual relationship with Jesus Christ who is my source for my inspiration. In the Bible, it says when we believe Jesus Christ died for our sins and though God's grace we are forgiven, we receive Jesus's spirit as our counselor called the Holy Spirit. When I prepare for a role, I read the bible, pray journal and ask the Holy Spirit to guide my character development for the film I'm working on. When we are on-set I have a prayer team I send prayer requests and praise reports daily and we have seen miracle after miracle happen from prayer (ie. On "I Am Gabriel" all the fuses blew … director Mike Norris came out and said.. can u turn it up.. re: the prayers.. we all prayed and within a few seconds the lights came back on. On music video "Walls" the sky was thick with rain and we prayed and the skies cleared and on "God's Country" we needed to match the big blue sky with the previous days filming.. but there was a thick cloud bellowing over the mountain grey and dark.. I sent a 911 prayer out through email and within the hour the cloud lifted and the sky was an identical match (it's the scene where my character sneaks away to drive off in her Ferrari and is caught).

My favorite thing I've learned through 168 Film Project competitions is creativity vs divine inspiration. God has given us all creativity, but when we pray and ask the Holy Spirit to lead -- our creativity-- turns to divine inspiration..
How does your faith impact your career?
My faith is my cornerstone. Prayer, perseverance and faith have been my motto since I was age 15. Every time I try to do things in my own strength, I experience frustration and discouragement.. though when I surrender asking God to guide me as I strive to love people unconditionally like Jesus loved and serve with a humility.. my heart is filled with joy, love and a peace that surpasses understanding. There are so many testimonies from applying what I learned from church or reading the Bible.. Here's an example how I was cast in Ang Lee's "The Hulk".. Testimony: Feeling depressed and wanting to give up on life and my dream to be an actor because it is soooo bloody hard.. I dragged myself grumbling to a church group for young adults near Palo Alto, Ca. The sermon was about Impossible Challenges.. vs Challenging our Impossibilities with God.. that next day I was driving to set to be an extra in the movie "The Hulk" and while driving at 530am in the morning cresting the Golden Gate Bridge, I prayed.. "Lord, let me be a joy to those I meet and encourage anyone who may need help… and Lord… how cool would it be to get lines.." then I retorted sarcastically…"that's impossible".. then I felt a conviction in my heart and a whisper as if the Lord was speaking "challenge the impossibility with me".. so I did and said "Lord, if you would like me to get lines in "The Hulk".. I challenge the impossibility with you"… a few hours later I am on set with over 100 extras and guess what happens.. I was asked to be the waitress who serves the table Jennifer Connelly and Sam Elliot are sitting at in the Officer's Club scene. Oscar-winning director Ang Lee stops our first rehearsal and comes over to me and shakes my hand saying "Hi, I'm Ang Lee… would you like to say something [in this scene]".. LOL.. We broke for lunch and as I headed out to the shuttle, all the extras that I made friends with started cheering for me with applauds and wootss! It was surreal. Im still friends with one of the people I met that day. Fast forward, the movie comes out.. and guess what made the cut "The Hulk"… my lines! (only my lines!).. LOL not my face, just my hands and you hear my lines.. LOL.. I learned next time I guess I also have to pray for facetime, too. haha). God spoke to my heart confirming how real He is and how much He loves us all and how all things are possible with God.
Doonby opens in select theaters November 1, 2013.