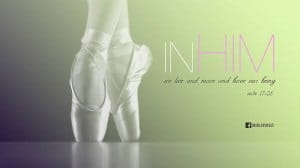 Patricia Heaton is an accomplished actress with numerous film and television roles to her name. She is an Emmy winner, and former Broadway star. To most, however, she will always be the long-suffering, lovable housewife Debra Barone of CBS's long-running sitcom, Everybody Loves Raymond. The show made her a star, and with that platform, Patricia has become an outspoken proponent of the Christian faith. Discovering the details of her life and career give some insight into what it is that makes Patricia Heaton such an asset to the Christian community.
Background
Patricia Helen Heaton was born in 1958 in Bay Village, Ohio. She was one of five children to Patricia and Chuck Heaton. She attended St. Raphael's Catholic Grade School and later, Bay HIgh School. While in school, she was active in several clubs including the Bay Rockettes Drill team and the Choir. Her father, Chuck Heaton, was a sportswriter for the Cleveland Plain Dealer, the same paper her brother, Michael, writes for today. In 1990, she married actor David Hunt and together they have four boys, Sam, John, Joseph, and Daniel.
Professional Resume
After graduating, with a degree in theater, from Ohio State University, Patricia moved to New York City. She was cast in the Broadway gospel musical, Don't Get God Started. It was while starring in another production in Los Angeles, this one produced by the theater production company she helped found, that Patricia was discovered by Hollywood casting agents. This was the start of her television career and she went on to star in several series and television movies. During this time, Patricia also made several films including, Memoirs of an Invisible Man, Beethoven, and Space Jam.
In 1996 she won the role of Debra Barone in the new sitcom, Everybody Loves Raymond, after winning over show star, Ray Romano. CBS vied for another actress to fill the role, but Romano won out after convincing the producers that Patricia was a better match for the Debra he envisioned. Romano also stated that Patricia won him over when she was the only actress willing to kiss him at the audition.
Following the long run of Everybody Loves Raymond, for which she earned two Emmys and seven nominations for her performance, Patricia stated that she worried she would, "never work again." Her worries went unfounded when she was cast opposite Kelsey Grammer in the series, Back to You. The show was short-lived, but Patricia's next role, as mom quirky Frankie Heck on ABC'S The Middle is giving fans a chance to see her play a much more unconventional, but still lovable, Mom in the middle. The show began airing in 2009 and is currently in it's fifth season. Patricia's next movie role is in the 2014 Christian family comedy, Mom's Night Out. She plays a pastor's wife in the film which details the hilarity that ensues when a Mom decides to enjoy a night out with the girls and leave the kids at home with Dad. For her accomplished career, Patricia was recently honored with a star on the Hollywood Walk of Fame.
Christian Influence
Patricia Heaton was raised in the church. She recalls realizing that she needed Jesus as her savior as a young girl on the playground. Patricia was talking negatively about another girl to a group of friends when she realized that the little girl had been listening. She states that she "knew then that I was not a good person. This girl never did anything to me. I realized then I was a sinful person. I realized that's why Jesus died."
Patricia has continued to develop and maintain her faith throughout her Hollywood career. Though she has faced a degree of controversy for professing her Christian views, in a recent quote Patricia stated that she wasn't worried:
"My feeling is all these things come from God and as long as I know I'm staying in line with Him, I don't have to worry if there is backlash. God will open any doors he wants to open and if He closes doors that's fine too."
It's a strong stance to take in an industry that has long forced actors to walk a fine line between declaring themselves as Christians and maintaining a neutral stance to enhance their popularity in the public eye. Patricia has spoken in the past of losing jobs and feeling alienated from mainstream Hollywood for her outspoken avows of faith. Despite the backlash, Patricia spoke openly with atheist and radio host Adam Corrolla about her strong love of Jesus and the truth about salvation:
"God is perfect and you have to be perfected in order to exist with Him. We are not perfect. Sin is ... when you miss the mark. We all are born with this sort of disease and the cure for the disease ... is the blood of Christ."
Though raised Catholic, Patricia currently attends the Dream Center church in Echo Park, California. She refers to it as "cool church" and says she feels proud of the way the congregation is "investing in people's lives"
Final Thoughts:
Patricia Heaton's acting may be what she's best known for to the general public. She has had an accomplished career and continues to work steadily in film and television. To those who share her faith, however, she is an advocate of Christ based living in a profession that is so often based on everything else.
 Related Post- Top 5 Christian Themed T.V. Shows of All Time
Resources- ESV Holy Bible, Youtube, Photo Credit: jubileelewis via Compfight cc