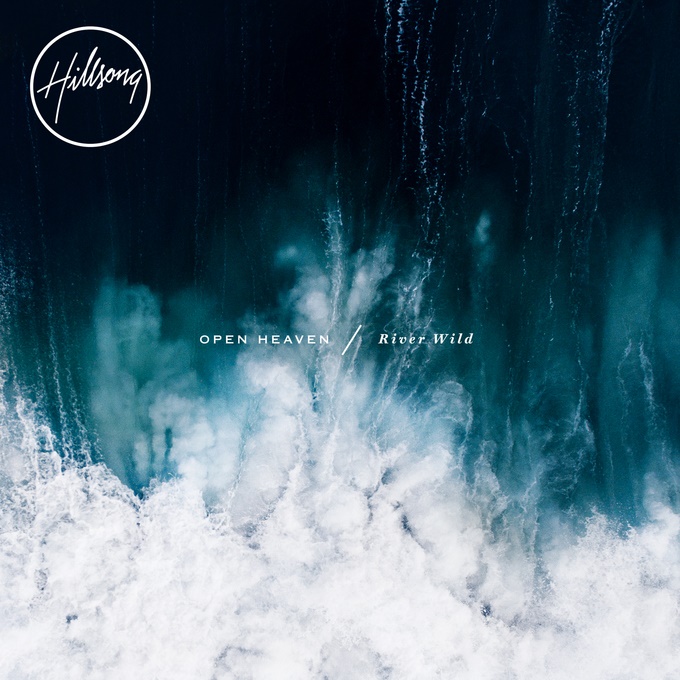 Hillsong Church has announced their new live worship project, Open Heaven / River Wild, set to release on October 16. For the past 23 years, Hillsong Church has had the long legacy of producing and releasing live worship projects, yet this is the first time and project that the church has recorded an entire album live at its annual conference in Sydney, Austraila with more than 25,000 in attendance. Click to preorder the album now: http://smarturl.it/OpenHeaven.
This year's project features songs written by a variety of Hillsong worship leaders including Reuben Morgan, Taya Smith, Marty Sampson, Joel Houston, Ben Fielding and others. The unique album name is no accident.
"In Jesus… heaven opens, and in us He stirs a 'River Wild'... a passionate explosive love for God and for the humanity He created," explained Hillsong's Global Creative Director Cassandra Langton. "This is the premise of the album and our prayer is that these songs would ignite and stir within you a passion for God and a love for people."
With Hillsong music's songs being sung by more than 30 million people weekly in church around the world, it is clear that Hillsong Worship continues to resource congregations worldwide with new songs. Hillsong Worship is currently touring in the United States on the Hillsong Nights (dates listed below) tour with the church's Senior Pastor Brian Houston as they celebrate the release of his book "Live Love Lead." Hillsong Worship will also be leading worship with songs from the new release at the 3rd Annual Hillsong Conference NYC at the Prudential Center Arena on October 22nd through 24th. More details here: http://hillsong.com/conference/nyc/

About Hillsong Worship: Hillsong Worship is the congregational expression of worship from Hillsong Church - a global church with local expressions. Their music captures the heart and sound of Hillsong Church globally and represents the coming together of the Hillsong worship team from around the world; including Reuben Morgan, Joel Houston, Ben Fielding, Dave Ware, Annie Garratt and many more. Since 1992, Hillsong Hillsong Worship has resourced the local church and received gold and platinum album status multiple times,writing such well-known worship songs as "Shout To The Lord," "Hosanna," and "Mighty to Save," which was awarded the 2009 Dove for Worship Song of the Year. The Hillsong brands have sold more than 12 million albums.
HILLSONG NIGHTS' TOUR DATES
9.29.15 Fort Mill, SC
10.1.15 Orlando, FL - SOLD OUT
10.2.15 Largo, FL - SOLD OUT
10.3.15 Jacksonville, FL - SOLD OUT
10.13.15 El Paso, TX
10.15.15 San Antonio, TX - SOLD OUT
10.16.15 Dallas, TX - SOLD OUT
10.17.15 Oklahoma City, OK - SOLD OUT
10.26.15 Seattle, WA - SOLD OUT
10.27.15 Portland, OR - SOLD OUT
10.29.15 Roseville, CA - SOLD OUT
10.30.15 West Covina, CA - SOLD OUT
10.31.15 Mesa, AZ - SOLD OUT