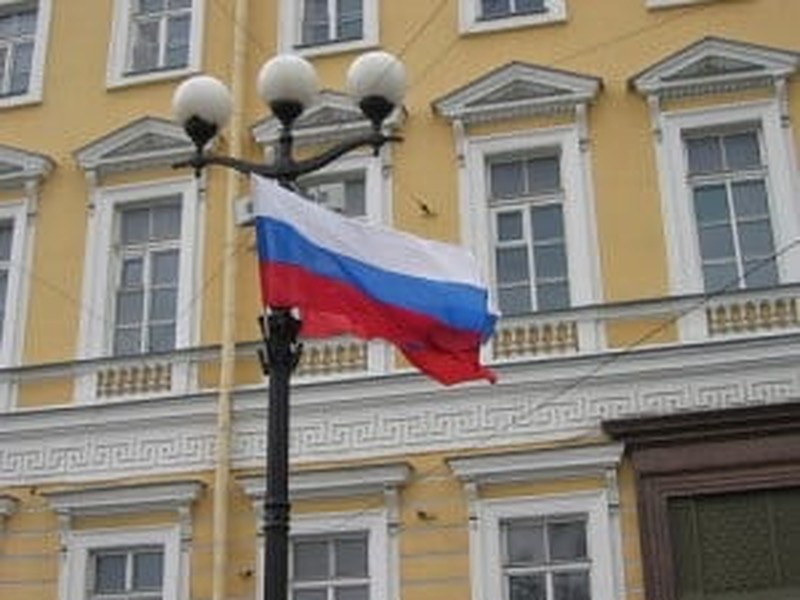 What countries come to mind when you think about the ones that have the highest population of Christians? Being from the United States, it's easier to be aware of what's happening in my home country and the efforts that many U.S.-based organizations have in other countries, such as missionaries, orphanages and schools. The U.S. has a high population of Christians, but is certainly not the only Christian nation and I was curious to know of countries that have a high population of Christians that are surprising to me. One reason why the numbers are surprising to me is because it's easy to believe that if there were Christians in a country, then terrible things wouldn't happen, but God has a purpose for everything that takes place.
"For everything there is a season, and a time for every matter under heaven:

2 a time to be born, and a time to die;

a time to plant, and a time to pluck up what is planted;

3 a time to kill, and a time to heal;

a time to break down, and a time to build up;"
Here are seven surprising countries with high populations of Christians.
#7 Surprising Country with a High Population of Christians – South Africa
When I think of South Africa, my mind quickly goes to animals, safaris, colonization and tourism. All of those things are part of South Africa's history and they have a population of 53 million people. There are over 40 million Christians, which is just over 80% of the population. Different religions include Zion Christian, Pentecostal, Methodist, Dutch Reformed, Roman Catholic and others.
#6 Surprising Country with a High Population of Christians – Ethiopia
Growing up, I watched many commercials from the Christian Children's Fund about the children of Africa who need help. My scope about Ethiopia was very limited until I started learning about other cultures during college. There are over 52 million Christians, which is about 63% of the population. It was the first country to adopt Christianity as their state religion in the world. It is no longer considered a state but the people still maintain strong faith.
#5 Surprising Country with a High Population of Christians – Democratic Republic of Congo
The Democratic Republic of Congo is in the heart of Africa and was colonized by Belgium in 1908. The history of the Congo has left the country marked as one full of danger and with difficult living conditions as many areas lack what many consider basic necessities, including clean, running water. Residents in the country face many challenges, but there are over 63 million Christians.
#4 Surprising Country with a High Population of Christians – Russia
I have not personally visited Russia, but I know missionaries from there and follow the many media reports about the status of adoptions and conflicts that the people have faced. The government has done more to push bringing in Bibles and supporting missionaries, although there is still unrest at times. The Russians I have met are strong individuals who are loving and endure incredible harsh winter weather. Christians make up around 76% of the population and there are also many missionaries in the country.
#3 Surprising Country with a High Population of Christians – People's Republic of China
China has a population of over 1.35 billion people and is a socialist republic. The government has put many laws in place to control social issues, including the One-Child Policy, controlling the number of children Chinese families can have. The economy supports many industries and is heavily connected in the global economy. There are many religions practiced in China and the government also heavily controls them. There are an estimated 67 million Christians in China and numerous missionaries have visited the area for years.
#2 Surprising Country with a High Population of Christians – Nigeria
Nigeria has a population of 174 million people and nearly 48% of them are Christians and the other half practice Islam. The country is up-and-coming for their oil supply and is well known for the unique style of music. Many Christians live in the southern and central region of the country. The Christian Association of Nigeria is the umbrella organization that represents that main religions in Nigeria.
#1 Surprising Country with a High Population of Christians – Brazil
There is an estimated 175,770,000 Christians in Brazil! The country is often in the spotlight for other reasons besides religion, one of which is crime. Religion wise, there are many Christian traditions Brazilians follow and only 1% of the population does not believe in a higher being. One fun fact is that the world's largest population of Catholics reside in Brazil.
There are many other countries around the world with high populations of Christians. These specific countries were surprising to me because a lot of is portrayed in movies and mainstream entertainment and media is violence, conflict, starvation and political turmoil. Every country is plagued by these issues and the individual people I have met from these countries are hardworking and loving. Regardless of the problems and populations of Christians in each country, God knows every single person in each country and spreads His grace on all people. Which countries have high populations of Christians that are surprising to you?