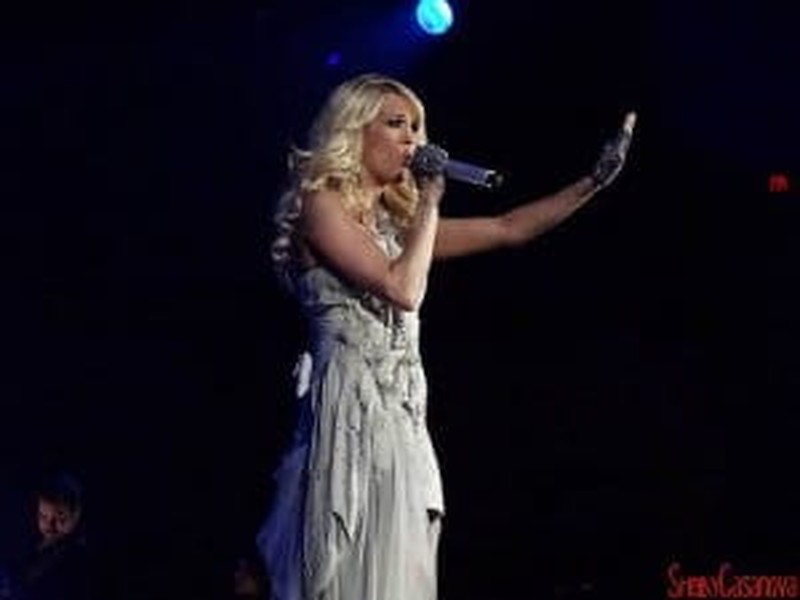 American Idol has created and launched successful careers for many artists, including many popular Christian artists. This list of the 10 best Christian American Idol singers includes contestants through season 11 since the season 12 performers are working hard to get a great start.
"The Truth" Habakkuk 2:# "For still the vision awaits its appointed time; it hastens to the end—it will not lie. If it seems slow, wait for it; it will surely come; it will not delay."
10. Phil Stacey
Part of season six, Phil Stacey made it to the top six and then was eliminated. He signed a recording contract with Lyric Street Records and he released a self-titled album shortly after. His singles have focused on Christian themes and he continues to tour and produce music.
From PhilStacey.com: "I've always wanted to sing Christian music and I almost signed with a label when I graduated from college, but God had a plan for me, and God is anything but predictable."
9. Chris Sligh
Another contestant from season six, Chris Sligh learned his love of music from his father. He was a standout in his college's vocal performance program and lead the band Half Past Forever. After Chris left American Idol, his band signed a record deal with Brash Music. Last year, he showed off his acting skills in the movie October Baby and released his free worship album, For Our God and King.
From Beliefnet.com: "I did want to be able to make music that would go to the church . I feel like the church is my home. I've been a worship leader my whole life. I grew up in the church, and I really felt like a I wanted the church [to] be my home base."
8. Danny Gokey
Danny Gokey finished season eight in third place and signed a contract with 19 Recordings and RCA Records Nashville. Before American Idol, he worked as the worship director in Milwaukee. He has received various awards, including the New / Breakthrough Artist of the Year award from the American Country Awards. Danny continues to write and sing music and has also founded the foundation called Sophia's Heart.
"The Truth"

Matthew 18:10 "See that you do not despise one of these little ones. For I tell you that their angels in heaven always see the face of my Father in heaven."
7. Colton Dixon
Teaming up with his sister Schyler, Colton has been performing in the band Messenger for year. He competed in season seven of American Idol and ended up in seventh place. Earlier this year, Messenger released their first studio album, which has sold over 100,000 copies.
From KLove.com about his song You Are: "It's a song that basically says that God is everything you're not. When we're hurting, God's always gonna be there to comfort us. He doesn't care how messy we are, He wants us. It's a chance for me to worship him through this song."
6. Melinda Doolittle
Long before her season six appearance on American Idol, Melinda Doolittle had already been a professional back-up singer for Alabama, Michael McDonald, Kirk Franklin and others. She finished the season in the top three and went on to perform on a cruise with Michael W. Smith, released songs on iTunes and Amazon MP3 Downloads and released her cd Coming Back to You in 2009. Over the years, she has dedicated time to philanthropy efforts in Zambia.
From MelindaDoolittle.com: "I love children and have been blessed to be a part of wonderful organizations that strive to give them the best future possible. There's no greater reward than seeing pure joy on a child's face."
5. Kris Allen
As winner of season eight, Kris Allen started seriously focusing on music during college. After Americal Idol, Kris debuted his self-titled album after working with Salaam Remi, Joe King of The Fray, Jon Foreman of Switchfoot, Chris Daughtry and others. His song "Live Like We're Dying" peaked at number 18 on the Billboard Hot 100 and sold over 1.7 million copies. Throughout his career, Kris has maintained a focus on international mission trips.
4. Chris Daughtry
Since placing fourth on season five of American Idol, Chris Daughtry formed the band Daughtry. Their first album sold over a million copies in less than six weeks. The band is now working on their fourth studio album and is a household name in Christian music. They continue to tour and have played around the world for millions of people.
From DaughtryOfficial.com about Daughtry's new album Leave This Town: "A lot of the lyrics are about how leaps of faith can set us free or tie us down, and realizing that we often find heartache when we run from something and redemption when we run toward something."
3. Jordin Sparks
Winning the very competitive season six, Jordin Sparks has diversified herself beyond singing and performing alone. She has appeared on various TV shows, released a perfume, has a clothing line for Wet Seal, was chosen as spokesperson for Avon's line Mark and has appeared on Broadway. Jordin has also dedicated time to various missions, including Malaria No More, Dosomthing.org, Got Milk? and has performed at many charity events.
"The Truth" Deuteronomy 15:11 "For there will never cease to be poor in the land. Therefore I command you, 'You shall open wide your hand to your brother, to the needy and to the poor, in your land.'"
2. Mandisa
Although she finished in ninth place during season five of American Idol, Mandisa held an audience and soon found her Christian career in hand. She took the controversial comments joked by Simon Cowell as motivation for her first full-length 2007 album True Beauty. She has also released three other albums and has been nominated for numerous Grammy Awards and GMA Dove Awards.
From MandisaOfficial.com: "A struggle is a struggle, and Jesus is there through it all. He is there in compassion and grace. I have found that what He has spoken to me through these songs has been encouraging and I think that'll be true for other people who are going through their own hard times. I feel I have a closer intimacy with the Lord than when I first started. He is the reason I'm still here."
1. Carrie Underwood
Known today as a queen of country music, Carrie Underwood has become well-known for her music, faith and missions. She has traveled around the world performing and has started a successful acting career. Her mission work has included establishing the Checotah Animal, Town and School Foundation; supporting the Academy of Country Music foundation ACM Lifting Lives, visiting kids in St. Jude Children's Research Hospital and supporting the United Service Organization, Clothes Off Our Back and Habitat for Humanity.
From BrainyQuote.com: "Every Wednesday, my husband and I have a study group with our friends. I attend church. We try to devote time in the morning, say a prayer."
These artists have worked hard and are examples of how God can work through them to reach millions of people. It's refreshing to see more celebrities and artists remembering their God through their careers!
Check out another countdown featuring Carrie Underwood highlighting country artists.  Top 10 Christian Country Artists
Resources- ESV Holy Bible, www.youtube.com, photo credit: MissCasanova via photopin cc