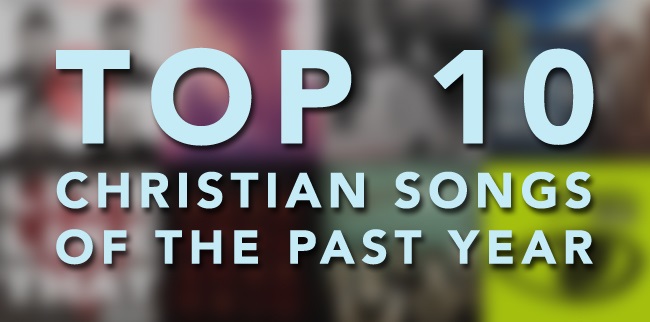 There have been numerous Christian contemporary songs over this past year that I can't stop singing. New emerging artists have paved the way to more awesome God-worshiping music, including Sidewalk Prophets and Citizens Way. More mature artists who have been around for a while showed that they can still produce some amazing hits, including the Newsboys, Chris Tomlin and Matthew West. Here are the top 10 Christian contemporary songs of the past year.
10. "Help Me Find It" by Sidewalk Prophets
God can help us find the path we are meant to be on if we let Him. Sidewalk Prophets sing about giving our fears to God and having strong faith as we give up control.
Favorite Lyrics:
I'm giving You fear and You give faith
I giving you doubt
You give me grace
For every step I've never been alone
9. "God's Not Dead (Like A Lion)" by Newsboys
God is surely not dead and the Newsboys describe Him as a roaring lion as He lives through us.
Favorite Lyrics:
My God's not dead
He's surely alive
He's living on the inside
Roaring like a lion
8. "God's Great Dance Floor" by Chris Tomlin
Surrendering our lives for Christ can be scary and challenging, but Chris Tomlin breaths life into this and the joy in giving our lives up for God is heard loud and clear in this song.
Favorite Lyrics:
You'll never stop loving us
No matter how far we run
You'll never give up on us
All of heaven shouts: let the future begin
Let the future begin
7. "Steal My Show" by Toby Mac
What does it mean to live for God? Toby Mac brings life to this and sings about how people really just need God to show them what to do and where to go. God can shape your life, dreams and career if you let Him.
Favorite Lyrics:
My life
My friends
My heart
It's all Yours, God
Take it away
My dreams
My fears
My family
My career
Take it away
Take it away
It's all Yours, God
Take it away
Take it away
It's You I wanna live for
6. "Redeemed" by Big Daddy Weave
Big Daddy Weave has it right in that we are redeemed and the old man inside of us is long gone. God has set us free so there is no longer a reason to live with the countless burdens some put on themselves.
Favorite Lyrics:
I am redeemed, You set me free
So I'll shake off these heavy chains
Wipe away every stain, 'cause I'm not who I used to be
?
5. "Whom Shall I Fear (God of Angel Armies)" by Chris Tomlin
Who should we fear when we know that God is with us? Chris Tomlin sings about God being everlasting and reigns forever. God hears us when we feel alone.
Favorite Lyrics:
I know Who goes before me
I know Who stands behind
The God of angel armies
Is always by my side
The One who reigns forever
He is a Friend of mine
The God of angel armies
Is always by my side
4. "We Won't Be Shaken" by Building 429
This song begins by stating "But I know that You go with me so I will never fear." It's a song declaring we won't be shaken through life because God will always carry us.
Favorite Lyrics:
You know my every longing
You've heard my every prayer
You've held me in my weakness
Cause You are always there
So I'll stand in full surrender
It's Your way and not my own
My mind is set on nothing less
Than You and You alone
I will not be moved oh
3. "Overcomer" by Mandisa
Ever feel like life is just beating you down? Mandisa delivers strength and power to overcome all of life's struggles with this song.
Favorite Lyrics:
Everybody's been down
Hit the bottom, hit the ground
Ooh, you're not alone
Just take a breath, don't forget
Hang on to His promises
He wants You to know
?
2. "Hello, My Name Is" by Matthew West
Matthew West found a unique way to connect with listeners and fans. This song became very close and emotional for countless individuals and reminds us not to let our pasts dictate our futures.
Favorite Lyrics:
Hello, my name is child of the one true King
I've been saved, I've been changed, I have been set free
"Amazing Grace" is the song I sing
Hello, my name is child of the one true King
1. "Oceans (Where Feet May Fail)" by Hillsong UNITED
This inspirational song has stayed at the top of the charts for months now. Hillsong UNITED talks about putting all of our trust in God and letting Him guide us.
Favorite Lyrics:
Spirit lead me where my trust is without borders
Let me walk upon the waters
Wherever You would call me
Take me deeper than my feet could ever wander
And my faith will be made stronger
In the presence of my Savior
Honorable Mention: "This Is Amazing Grace" by Phil Wickham
Favorite Lyrics:
This is amazing grace
This is unfailing love
That You would take my place
That You would bear my cross
You lay down Your life
That I would be set free
Oh, Jesus, I sing for
All that You've done for me
We could easily fill a top 500 list with all that God is doing through these amazing artists today. Songs are now appearing in movies and creating powerful movements all over the world. What songs moved and encouraged you over the past year?
Article by Elise Cleary
I am a Christian writer and editor that lives in northern Michigan and thoroughly enjoy music, movies, TV shows, books and other entertainment with a Christian focus. My favorite song is "Oceans" by Hillsong United because it reminds me that has big plans for me and everyone else who puts their trust in Him. There are many movies that have impacted my life, but a few include God's Not Dead, The Shunning and Letters to God. I also write for www.faithandentertainment.com and love connecting with readers, so please don't hesitate to contact me! When I'm not writing I enjoy watching movies and laughing with my busy toddler and husband.