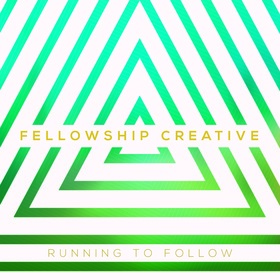 Fellowship Creative, the music arm of Fellowship Church in Grapevine, Texas, released their major label debut album, Running To Follow, on May 13 (Fair Trade Services). Since its release, the media have quickly jumped on board to share their raving reviews about Running to Follow. With coverage in such outlets as Faith Village, The Church Collective, Focus On The Family's Boundless podcast and more, below is a highlight of the comments that have been posted about Fellowship Creative:
"...These worshippers aren't concerned about hits and headlines, leading us to the best thing about Running to Follow...the message of centering on Jesus is always on point. That makes for music worth following." - Crosswalk.com
"Fellowship Creative seeks to deliver their [music] in as artistic and authentic a way possible, using their music to speak to people from all walks of life. Running to Follow...showcases a broad set of stylistic impulses while constantly pointing listeners to the Savior." -Soul-Audio.com
"The creative use of biblical language is a highlight and there are no ambiguous lyrics, which is refreshing and great for the Church to boldly proclaim praises to Jesus...One of the year's best." NewReleaseTuesday.com
"What you'll find on this worship record are breathing testimonies of red-blooded human beings who have had tasted the power of God's grace. These are hybrids of stories birthed out of real life struggles...these songs are also about taking such pains and leaving them at the foot of our Crucified Savior." - Hallels.com
Prior to release week, the group also did an exclusive Livestream session for media and radio. If you missed it, you can view the link here.