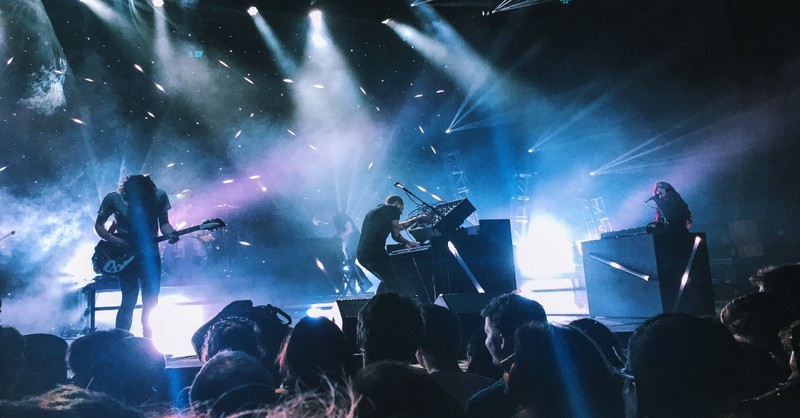 Contemporary Christian music is a form of modern popular music that is lyrically centered on themes encompassing the Christian faith. It developed as those influenced by the 1960s Jesus movement revival began to create a contemporary style of music rather than the hymns, Gospel, and Southern gospel music that was common in the church at the time.
Top 10 Contemporary Christian Songs of 2021
Discover the top contemporary Christian music of 2020 with these chart-topping hits to praise the righteous name of God! Find the lyrics and story behind some of the most popular tunes from this year (so far).
1. TOGETHER - For King & Country, Kirk Franklin & Tori Kelly
Brothers Luke and Joel Smallbone make up the popular Christian duo for KING & COUNTRY. They are known for hits such as 'Joy' and 'Priceless.' They were on the road when COVID-19 halted their touring plans and shut down the entire world.
On Facebook, they wrote about the story behind the song. "I remember the moment we walked off stage after playing our final show in Canada and as COVID-19 hit and shut down the west — we looked at each other and said 'this is the song that we need to release for this time.'"
"Together we are dangerous
Together with our differences
Together we are bolder, braver, stronger"
2. There Was Jesus - Zach Williams & Dolly Parton
Zach Williams rose to fame with his worship anthem, 'Chainbreaker.' After years as a heavy rocker and drug addiction, Zach turned to God. From that moment on, he started to use his gift of music to give praise to the Lord's Name.
Recently, he wrote the tune 'There Was Jesus' which spoke about his journey. After he wrote the worship song, Zach turned to his producer and stated how cool it would be if Dolly Parton lent her voices to the track.
A few weeks later, Dolly agreed to listen to the song and after just the first verse, she knew she wanted to be involved. Now, they're sharing the official music video for this inspiring song and it's just the tune that our hearts need to hear.
"For this man who needs amazing kind of grace
For forgiveness at a price I couldn't pay
I'm not perfect so I thank God every day
There was Jesus"
3. God So Loved - We The Kingdom
We The Kingdom is a musical group comprised of "a multigenerational family of musicians." On its website, the band states its mission. "Our heart's desire is to see captives set free, relationships restored, and people brought to the Cross. We pray that God would sew the thread of His promises through the stories of each song we write and weave together a tapestry that points straight to the great love of Jesus."
And this is exactly what their music is doing to hearts all around the world. Just listen as they praise God's Name with the rousing words of 'God So Loved.'
"For God so loved
The world that He gave us
His one and only
Son to save us
Whoever believes in Him
Will live forever"
4. Who We Are - Courtnie Ramirez
'Cause when we get real with each other
And we share our broken hearts
When we pick up the pieces together
That's when the real love starts
Our past, our pain
We're more the same
Loved by our Heavenly Father
That's truly who we are
5. Love God, Love People - Danny Gokey
Danny Gokey rose to fame as a contestant on the eighth season of American Idol. He quickly became a fan favorite and went on to place third in the competition. Years later, Danny has made a name for himself as an inspiring Christian artist with hits such as 'Hope In Front Of Me' and 'Tell Your Heart To Beat Again.'
Now, he's sharing his latest single 'Love God Love People.' On Instagram, Danny wrote about the sentiment behind these uplifting lyrics. "His love is the greatest equalizer. It teaches us to love on a deeper level." And he shared an inspiring quote. "You'll never look into the eyes of someone God does not love." Take in this message as you listen to Danny belt out these incredible words.
"Love is patient
Love is kind
Rescues hearts and changes lives
Love is all we need to make things right
Gotta keep it real simple
It's really so simple, oh!"
6. Who Am I - NEEDTOBREATHE
What a powerful and uplifting song and music video! The unconditional love of God can be hard to understand, but this song expresses that sentiment beautifully.
"This video was so profound to me," writes one person online after watching the video on YouTube. "I love the way the light was on his face when he was being honest about who he is and then the lights shine down on him, kind of outshining his flaws and imperfections. That's exactly how the love of God is. So good, so beautiful."
7. Glorify - Jordan Feliz
Jordan Feliz burst onto the Christian music scene in 2015 with his solo single 'River.' This powerful song quickly shot to the top of the charts. Now, with 3 solo albums and many successful singles, Jordan is a staple in the industry.
This year, he's back with a brand new single called 'Glorify' and this live performance is one you don't want to miss.
"So let Your glory be heard
Until it covers the earth
Don't wanna wait for the rocks to shout
We got a reason to praise"
8. Never Have I Ever - Hillsong Young & Free
"Never never have I ever
Ever found a love so good so good
Never never am I ever
Ever getting over living with You"
9. Who You Are To Me - Chris Tomlin Feat. Lady A
You're amazing, faithful, love's open door
When I'm empty You fill me with hunger for more
Of Your mercy, Your goodness
Lord You're the air that I breathe
That's who You are to me
Who You are to me
10. Revolutionary - Josh Wilson
Maybe you're not like me
Maybe we don't agree
Maybe that doesn't mean
We gotta be enemies
Maybe we just get brave
Take a big leap of faith
Call a truce so me and you
Can find a better way
Photo by Matthew Kalapuch on Unsplash