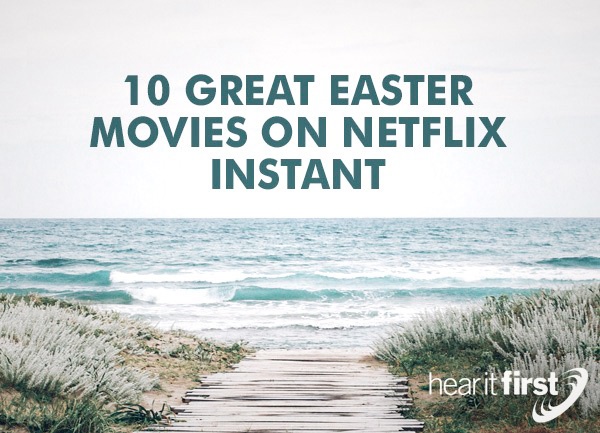 Easter is coming and I think about the many family gatherings, preparations and joyful times I experienced growing up. We always went to church on Easter Sunday and then everyone – I mean every aunt, uncle, cousin, friend and even college student not heading home – went to my parent's house or a relative's home to enjoy a giant-sized meal. The adults spent what seemed like hours filling plastic eggs with candy and even money and then carefully spread hundreds of them around the yard. The time and preparation to spread out a kid's dream egg hunt often lasted 15 to 20 minutes – that has to be a record with 20 or so kids running around and eagerly grabbing up the majestic eggs filled with sugary treats.
I love Easter time for many reasons, but more important than my own happy thoughts of my childhood is the realization of just how many blessings Easter brings. Centering our thoughts on Christ's death and resurrection are at the top. It's easy to remember this as you sit through an Easter Sunday service, but take a look around at all the flowers and trees beginning to awaken from the deadness of winter with renewed energy. Ponder about the many ways God has blessed you as you spend time with your family. Family time on Easter also meant watching a movie together. The movies were not necessarily about Easter, but it was a great way to share an afternoon with the adults in my life who were normally busy with their own schedules.
Here are 10 great Easter movies on Netflix Instant. Some of these focus on Christ, Bible stories and others are all about what springtime means. Think of the blessings God brings as you prepare for Easter.
10. Winnie The Pooh: Springtime With Roo (2004 – Rated G)
Kids will relate to Roo when Rabbit tries to cancel Easter and begins demanding "Spring Cleaning Day". Winnie The Pooh movies have been a favorite of many kids and they bring cheer for the upcoming spring.
9. Heaven's Door (2013 – Rated PG)
Morgan is a young teenager who recently loses her grandfather. She wants life to go back to normal as her parents have recently separated. While kicking a soccer ball alone, Morgan discovers a portal to Heaven and experiences unique powers. There is a catch and she soon learns that she can't handle all of life's burdens on her own.
8. Curious George Swings into Spring (2013 – Rated G)
Are you excited about spring? Go on an adventure with Curious George as he tries to get Hundley as excited as he is. Young children will be thrilled with all the fun things you can do as the snow melts and flowers start blooming.
7. Angelina Ballerina: Spring Fling (2008 – Rated TVY)
If your kids are tired of staying inside on really cold days, they will enjoy seeing Angelina and all her friends learn about and try out spring traditions from different cultures worldwide. They can't really make spring come faster, but they learn how they can enjoy one more day of winter.
6. The Gospel of John (2014 – No Rating)
This updated version of the book of John was released last year and is narrated in English. It goes through the life of Christ as told through the eyes of John and is a good movie to watch as a family to be mindful of Jesus.
5. The Book of Esther (2013 – Not Rated)
The Book of Esther is designed for older kids and up, but it is also appropriate for young children. It is directed by David A.R. White, who has also acted in numerous Christian films, including God's Not Dead. This movie portrays how brave Esther was in standing up for what was right and realizing God's calling for her.
4. Joseph King of Dreams (2000 – Not Rated)
Many kids are taught the story of Joseph and the coat of many colors at an early age. Joseph King of Dreams brings the story to life from the tension between young Joseph and his jealous brothers through trusting God to reveal Pharaoh's dreams.
3. The Book of Daniel (2013 – Not Rated)
Daniel exemplifies how to walk by faith. The Book of Daniel is a great movie to watch as a family and teach kids how to live boldly for Christ. Man's destiny was to put him to death, but God redeemed the situation for His glory.

2. The Prince of Egypt (1998 – PG)
Have you told your kids the story of Moses? Take advantage of a few extra days with the kids home around Easter to watch The Prince of Egypt as a family. Moses escaped death as a baby and learned about God's calling for him to save all the Jews.
1. VeggieTales: Esther, the Girl Who Became Queen (2000, Not Rated)
VeggieTale movies are great for kids of all ages. Esther, the Girl Who Became Queen walks through how Esther walked in faith as a Jew in Persia to save all the Jews.
There are many other Easter movies I enjoy, such as Hop, It's the Easter Beagle, Charlie Brown and VeggieTales: An Easter Carol, but these are not currently available on Netflix Instant. The titles change periodically, so maybe some of these will be available soon. What Easter movies do you wish were available on Netflix Instant?
Article by Elise Cleary
I am a Christian writer and editor that lives in northern Michigan and thoroughly enjoy music, movies, TV shows, books and other entertainment with a Christian focus. My favorite song is "Oceans" by Hillsong United because it reminds me that has big plans for me and everyone else who puts their trust in Him. There are many movies that have impacted my life, but a few include God's Not Dead, The Shunning and Letters to God. When I'm not writing I enjoy watching movies and laughing with my busy toddler and husband.