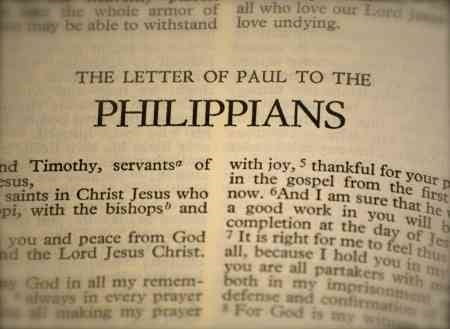 In our Biblical Counseling ministry at Selah Mountain Ministries we are convinced that the best book to help with depression is the Bible. God has included some amazing words to help encourage those who suffer from depression as well as those who want to offer hope to the depressed. In addition to the Bible, you can read some good books that include real life examples and share lessons learned.
Here are 10 Christian books to help with depression, including some of those books in the Bible. They are listed in no particular order.
Get Out of That Pit: Straight Talk About God's Deliverance (Beth Moore)
Beth Moore speaks from experience in this book about how to get out of the pit of despair. It is written so it can be used for personal or group study and includes a chapter-by-chapter study guide. ISBN-13: 9780785289739
Christians Get Depressed Too (David Murray)
This is a great book to help Christians understand that indeed believers can be hit with the spirit of depression just as nonbelievers. David encourages Christians to study depression and teaches some things that pastors, caregivers and others can do to help those that are suffering. ISBN-13: 9781601781000
As Silver Refined: Learning to Embrace Life's Disappointments (Kay Arthur)
Another great book that would work well as individual or group study is this book by Kay Arthur. It gives biblical advice on how you can avoid discouragement and face difficult and depressing times with faith. ISBN-13: 9781400073481
"The Truth": The righteous cry, and the Lord heareth, and delivereth them out of all their troubles. (Pslams 34:7)
Laughing in the Dark: A Comedian's Journey through Depression - Slightly Imperfect (Chonda Pierce)
Funny lady Chonda Pierce considers it no laughing matter to suffer from depression. She shares her own story of how she overcame depression by finding God's light. This book is great for those who suffer and those who love them. ISBN-13: 9781582296418
When the Darkness Will Not Lift: Doing What We Can While We Wait for God--and Joy (John Piper)
Bestselling author John Piper looks at the physical and spiritual side of depression in this book. He looks at things like sin, satanic assault, distressing circumstances, or hereditary and other physical causes for depression. He shares the hope that God will pull the depressed out of the pit of despair and bring them back into the light. ISBN-13: 9781581348767
The Book of Philippians, The Holy Bible
The Holy Bible offers a great letter of joy which was written by Paul to the church at Philippi. It is somewhat of a thank you note for all that the church has done for him. Paul wrote this letter from prison and so it is called one of his prison epistles. Focusing on Chapter 4 in this book you will learn how to change your thinking to think on the right things to pull you out of an unhappy and unhealthy state of mind. Memorizing passages from this book will help you to bring the good things back to mind when all hope seems lost.
"The Truth": Be careful for nothing; but in every thing by prayer and supplication with thanksgiving let your requests be made known unto God. (Philippians 4:6)
Walking on Water When You Feel Like You're Drowning: Finding Hope in Life's Darkest Moments (Tommy Nelson and Steve Leavitt)
This book uses a biblical approach to healing the body, mind and spirit. This is a great book for you or someone you might know who needs to know what God says about overcoming depression. ISBN-13: 9781589977228
Down But Not Out (Wayne A. Mack)
In this book Wayne Mack offers biblical counsel in the areas of self-pity, discontentment, discouragement, hopelessness and more. He helps the reader understand that because Jesus overcame the world we too can have victory over such things through His power. ISBN/SKU: 978087552620
The Book of Psalms, The Holy Bible
In this much loved book of the Bible you will read of the hope and joy of believers who have written these things down for our learning. Many of the chapters are written in poetic verses that have been set to music for much of today's praise and worship songs and hymns that we sing in church. You can read one or two Psalms per day and continually re-read this book to hide God's word in your heart.
Good Mood, Bad Mood (Charles D. Hodges, MD)
In this book Dr. Hodges discusses how we deal with sadness and pain from a medical point of view. He contrasts this with the help and healing that is available in God's Word. He looks at whether diagnoses such as Bipolar Disorder is an epidemic or if we have just relabeled what has been commonly called Depression. ISBN/SKU: 9781936908509
Final Thoughts
Depression is real, even for Christians. We all experience sadness and pain but when sadness turns to depression it can have harmful effects. That feeling of wanting to curl up into a ball and be left alone can be overwhelming, but left unchecked it will become harmful. Sometimes reading up on what others write about what they have learned through study and real life circumstances can help ease the pain and bring you back to the abundant life that Jesus promised when He was here on Earth (John 10:10). I pray that you find the peace and comfort you seek as you look to the Lord to help you find the tools to overcome the despair that is controlling your life.
Resource – The Holy Bible, King James Version