gillie1's Uploads
Back to gillie1's channel.
Marriage is a Showcase of God"s Grace-John Piper

Just as God bears our imperfections, we must also bear the imperfections that we see in others, doing so with absolute love. This is especially true in marriages. Our spouses may never fully meet the expectations that are in our own fantasies, but...

gillie1

2008-03-17T00:00:00

4,693 views

00:04:59

How Faith Should Be Like The Heart-John Piper

Adrenaline is a wonderful thing, is gives people a rush and is usually there when they absolutely need it. Many Christians could be considered �Adrenaline Christians��they come on strong and in spiritual flashes. However, just like adrenalin...

gillie1

2008-03-17T00:00:00

4,399 views

00:05:01

How Grace Should Bring Change in Marriages-John Piper

When we meet our significant other, no matter how perfect we think they are, eventually we will want certain things about them to change. Eventually this will come out if the relationship is a healthy one. However, before the process of changing a...

gillie1

2008-03-17T00:00:00

4,478 views

00:03:34

Receiving The Strength To Overcome-John Piper

How can a mere human triumph over a supernatural being like the Devil? The Apostle John gives us a simple answer: the person must be strong. Where then must they draw this strength from? The only way to gain enough strength to overcome the Enemy i...

gillie1

2008-03-17T00:00:00

6,126 views

00:03:25

Who is the Lord? -John Piper

God�s apostle clearly expressed within the New Testament that Jesus is the Messiah, the descendant of David that was foretold by the prophets to bring about the Kingdom of God. He is both the Son of David and the Son of God, fully human and full...

gillie1

2008-03-17T00:00:00

4,429 views

00:04:35

Justification By Faith-John Piper

The center of Christianity, the thing that makes Christianity different from any other creed or belief, is the Son of God and justification by faith alone. Trust in the Son must be the grounds for this justification by faith.

gillie1

2008-03-17T00:00:00

6,417 views

00:05:31

What Does God Think of Missionaries? -John Piper

The Apostle Paul explains that to God the Father, the sacrifice of the son was a pleasing aroma, a sacrifice more beautiful than any of the ones that are shown in the Old Testament. This picture is used again to describe the sacrifices that are ma...

gillie1

2008-03-17T00:00:00

4,633 views

00:05:06
Today's Devotional
Paint Your LeafRead 1 Corinthians 3:5-15 to learn what will happen to our works that aren't eternally significant and valuable.
Let's Make It
Facebook official!
Top Artists
Top Music Videos
Inspirations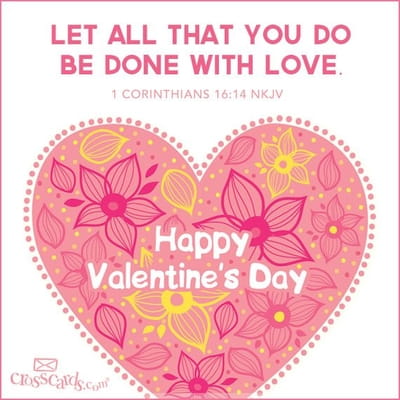 Facebook