Lego Galaga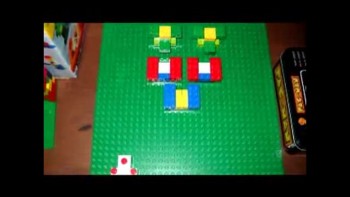 This is a Lego version of the Namco/Bandai game Galaga. I dont like making the characters in the videos bricks like in this video. I just use bricks for set building and such. Working with minifigs is easier. JESUS IS THE WAY BY THE WAY!!! PLZ COMMENT

UR FEELINS BOUT THIS VID!
Embed

tobymacboy

1903 views

2011-01-21T17:15:15

This is a Lego version of the Namco/Bandai game Galaga. I dont like making the characters in the videos bricks like in this video. I just use bricks for set building and such. Working with minifigs is easier. JESUS IS THE WAY BY THE WAY!!! PLZ COMMENT
UR FEELINS BOUT THIS VID!
Today's Devotional
A Prayer to Fight Feelings of Shame - Your Daily Prayer - October 27
My most consistent spiritual discipline has been shaming myself about spiritual disciplines. Is that really what God wants for me?
Top Artists