'Start Right Here' Casting Crowns Official Lyric Video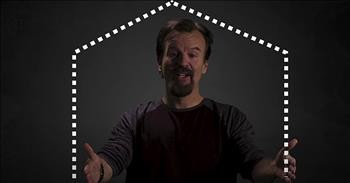 Christian group Casting Crowns lead us in worship with 'Start Right Here.'

As you listen to these words, feel the love of the Lord wash over you.
"It's got to start right here
It's got to start right now
Lord, I'm starting right here
Lord, I'm starting right now"
Casting Crowns is a Grammy award-winning group with multiple number one worship hits. Over the years, this inspiring ensemble has blessed us with songs such as 'Who Am I' and 'Oh My Soul.'
Today, they are sharing the official lyric video for their powerful single 'Start Right Here.' The lyrics are a reminder that change in the world starts with us and it starts today.
"We're the people who are called by His name
If we'll surrender all our pride and turn from our ways
He will hear from Heaven and forgive our sin
He will heal our land"
We are so blessed to serve such a loving and forgiving Father in Heaven. And it is our duty to spread His message of love and acceptance to the world. But first, we must make sure our hearts are for Him and Him only. Cast away the Earthly worries and let God be your guiding light.
Matthew 28:19-20 "19 Therefore go and make disciples of all nations, baptizing them in the name of the Father and of the Son and of the Holy Spirit, 20 and teaching them to obey everything I have commanded you. And surely I am with you always, to the very end of the age."
casting-crowns

535 views

2020-07-29T16:46:14

source: Casting Crowns Christian group Casting Crowns lead us in worship with 'Start Right Here.'

As you listen to these words, feel the love of the Lord wash over you.

"It's got to start right here
It's got to start right now
Lord, I'm starting right here
Lord, I'm starting right now"

Casting Crowns is a Grammy award-winning group with multiple number one worship hits. Over the years, this inspiring ensemble has blessed us with songs such as 'Who Am I' and 'Oh My Soul.'

Today, they are sharing the official lyric video for their powerful single 'Start Right Here.' The lyrics are a reminder that change in the world starts with us and it starts today.

"We're the people who are called by His name
If we'll surrender all our pride and turn from our ways
He will hear from Heaven and forgive our sin
He will heal our land"

We are so blessed to serve such a loving and forgiving Father in Heaven. And it is our duty to spread His message of love and acceptance to the world. But first, we must make sure our hearts are for Him and Him only. Cast away the Earthly worries and let God be your guiding light.

Matthew 28:19-20 "19 Therefore go and make disciples of all nations, baptizing them in the name of the Father and of the Son and of the Holy Spirit, 20 and teaching them to obey everything I have commanded you. And surely I am with you always, to the very end of the age."

Today's Devotional
A Prayer to Be Fully Satisfied by God's Love - Your Daily Prayer - August 7
Top Artists