A Prayer for When Your Elderly Parents Need You
By Molly Law
"Honor your father and your mother, as the Lord your God commanded you, that your days may be long, and that it may go well with you in the land that the Lord your God is giving you" - Deuteronomy 5:16
Today's prayer is a very personal one for me, and I hope it reaches and touches those in similar situations. My mother has Alzheimer's — early-onset — she's only 58. Even if she wasn't so young, Alzheimer's is still a horrible disease that changes the very core of an individual until, in one long, agonizing process, you can no longer recognize the person sitting in front of you, and neither can they.
As our parents grow older, they are more likely to have more medical issues: diabetes, cancer, dementia, broken hips, etc. When those things happen, life's natural roles become reversed. We suddenly become our parents' caregivers. For some of the more severe diseases, like Alzheimer's, it can feel like we become the parents and our parents, our children.
In the beginning, my mother had resilience in the face of her diagnosis, which was commendable. She was always in high spirits about life, which I found hard to grasp. She never let Alzheimer's define her or dictate her quality of life. After three years of her diagnosis, she has deteriorated quite a bit and is hardly the woman I called mom my entire life.
Her reactions have become childlike, and I have recently had to drive her to certain events. It is hard to comprehend the fairness of it all: how someone so generous and loving could become vehement and easily angered; why my sisters and I have to sacrifice our lives at such young ages. On the other hand, I still love to hear my mom's laughter and see her having fun because those moments that were once at the very core of her being are becoming a rare commodity.
As with any disease that takes hold of our parents, we always need to live in the present joys that allow them to still be them — that we still have this time to spend with them. For one day, I might have to say, "Mom, I'm your daughter, remember?" So, today, despite the heartaches and inconveniences, I will be grateful and enjoy the memory my mother still has left.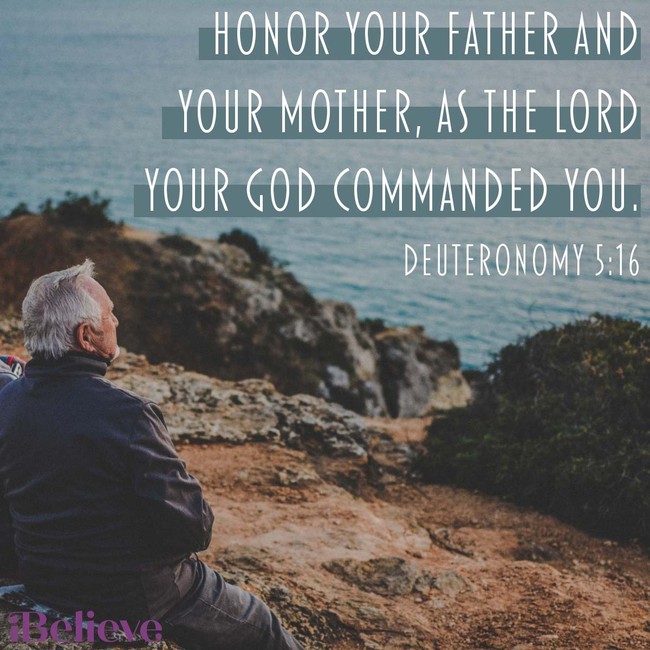 Let's Pray:
Dear Lord,
I pray for all of the ailing parents out there. I pray for their children who suddenly find themselves on the other end of the natural order. I pray that you will give them comfort and strength as they navigate the diagnosis, treatment, and living arrangements.
I pray that you give us patience when the disease takes over and changes our parents. Be with us as the role reversals of life throw us off balance. Lord, I pray that even in the midst of this one loss, we remember the time we have to love. Thank you for this time that has grown even more important. I pray that we will focus on the present good and not the future bad.
Father, we all know that anything is possible for you. We know you have the power to heal. I believe in your miracles. We also know that your ways are higher and mysterious. Lord, our parents love you and will one day be with you forever in heaven. I pray that will give all of us peace and solace to rest in that knowledge.
I pray for the parents who are not saved that they will come to know you and that their children will show them the way. So, I pray that whatever may happen, whether you choose to heal them or not — if there is a cure in their lifetime — I pray that your will be done in all of our circumstances.
Thank you, Lord, for parents — our mothers and our fathers — thank you for their wonderful and unique lives with us and our families. Thank you for this time we have with them. Thank you for being with us through these difficult times.
There are no words to describe this particular grief. Grieving in intervals of layers lost until they are ultimately gone. Please guide us through the toll this takes on our mental, physical, and spiritual health. I pray for every child having to parent a parent. I pray for the parents who are suffering from any disease or pain. I pray for your comfort and healing in all circumstances.
We love and trust you with all of our hearts, our Healer, our Savior.
In Jesus' name, Amen.
Photo credit: ©SalemDesign/BethanyPyle
---
Molly Law is the Editor of C.com. She has a Master of Arts in Publishing Studies from the University of Stirling, UK, where she studied and lived for a year in Scotland. She has a Bachelor of Arts in English Professional Writing from Gardner-Webb University. Her editorial career includes Senior Editor of a bimonthly magazine for the nonprofit ACA and Editorial Assistant at Luath Press in Edinburgh, UK. She enjoys reading 18th-century British Literature, creative writing, and traveling.
LISTEN to More Christmas Prayers on LifeAudio
Teach Us to Pray is a FREE prayer podcast hosted by iBelieve writer Christina Patterson. Each week, she gives you practical, real-life tips on how to grow your faith and relationship with God through the power of prayer. To listen to her episode on What to Pray in the Morning for a Worry-Free Day, click below!

Now that you've prayed, are you in need of someone to pray for YOU? Click the button below!
Visit iBelieve.com for more inspiring prayer content.