A Prayer for the Lord to Be Your Shepherd
By Dr. James MacDonald
The Lord is my shepherd; I shall not want. He makes me lie down in green pastures. He leads me beside still waters. He restores my soul. — Psalms 23:1-3
When David said, "The Lord is my Shepherd," he knew something about the word picture he was using.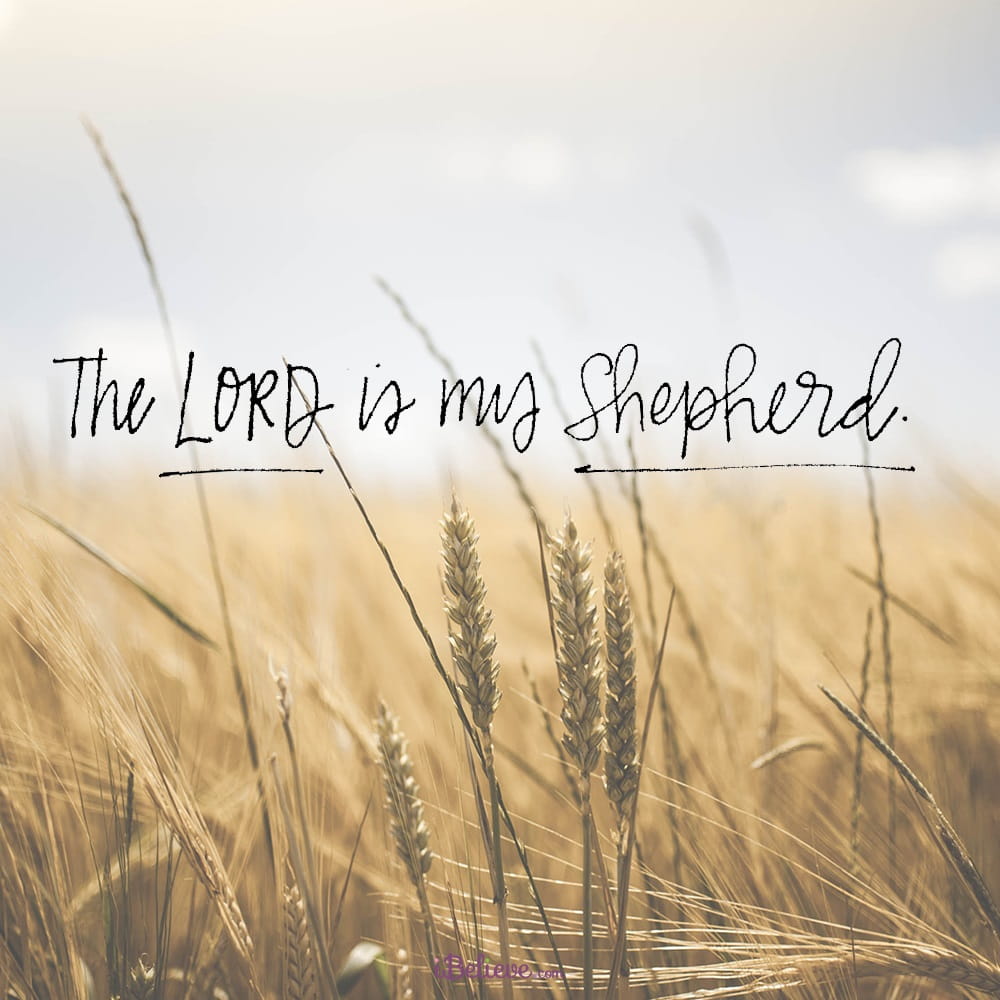 First—like a shepherd, God leads us.
There is nothing coming into your life that isn't terrain the Shepherd has already covered and given His full approval—including the rocky ground, the most difficult times. Don't ever forget the Shepherd leads you through that ground. God will use it for your good and bring you through it to the place He has planned.
Second—like a shepherd, He protects us.
Sheep are so vulnerable—to disease, to weather, to predators and thieves that come to steal them. In the same way, the enemy of our souls would terrorize us, harm us, steal our focus, and tempt us to chart our own course—but our Shepherd protects us. You're reading this today because the Shepherd is leading you, and He is filling your life with good things. God is protecting you.
Third—like a shepherd, He feeds us.
For sheep, it's green pastures and still waters. For us, our Shepherd offers nourishment of every kind. Devotionals like this and even Sunday sermons are just a sampling of the feeding that comes from the Lord. These portions are intended to fire us up and help us take hold of the abundant food God has provided in His Word to feed ourselves day by day, moment by moment.
Take a moment to realize how desperately you need all the Shepherd's care for you. Keep seeking Him—in prayer, reading and reflecting on His promises, adoring Him in worship—as He leads, protects, and feeds you. Because the Lord is your faithful Shepherd.
Prayer:
Father, I praise You for the many ways You are my Shepherd. Thank You that in Your leading, protecting, and feeding, You have never failed. Your faithfulness has never faltered. There hasn't been, nor will there ever be, a circumstance or danger You can't handle. I rest my life in Your care. In Jesus' name, amen.
Editor's Note: Content taken from the Our Journey Online devotional, Just Like a Shepherd, written by Dr. James MacDonald. You can read that piece in full here. All rights reserved.