TD Jakes Sermon - God will bring you all the way out!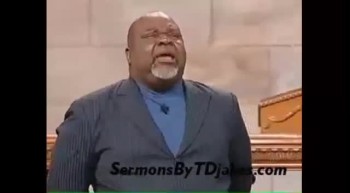 Watch TD Jakes popular sermon "God will bring you all the way out! live from Potters House church. View full message here: http://sermonsbytdjakes.com/your-blessing-is-within-your-reach/
Excerpt from Sermon by TD Jakes at The Potter's House. Core idea is that God will bring you out, just like he's brought you out before.
Today's Devotional
A Prayer for When Getting What You Wanted Wasn't Enough - Your Daily Prayer - November 28
Something God has been teaching me (the hard way!) is that there is no dream that is deeply fulfilling outside of Him.
Top Artists
Top Music Videos
Christian News
The latest news and hot topics trending among Christian music, entertainment and faith life.