God With Us - A Young Charles Spurgeon Christmas Sermon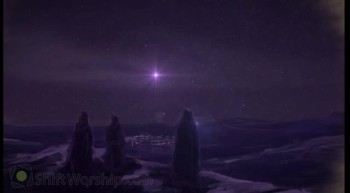 In 1854, a young Charles Spurgeon preached his Christmas Eve sermon on Isaiah 7:14-15. Using Spurgeon's words from that sermon, an original score and a collection of animated paintings, this Christmas video illustrates the wonder of the ages, God with us.

Download here:
http://www.worshiphousemedia.com/mini-movies/34971/God-With-Us
Suggested For You
---
Related Videos
---
Today's Devotional
A Prayer to Our Prince of Peace - Your Daily Prayer - December 14
Jesus didn't rule like King David with an earthly palace or majestic throne or royal robes conquering enemy nations through a mighty army. Instead, Jesus came in poverty and humility, to reveal a heavenly kingdom and to conquer the curse of sin through his own death.
Top Artists