Skit Guys - Palm Sunday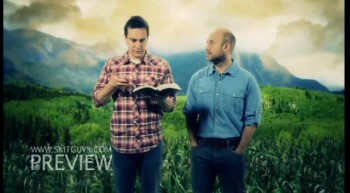 Download this video at http://skitguys.com/videos/item/palm-sunday What is Palm Sunday? The Skit Guys explain the history and significance of Palm Sunday as only they can. Get your church prepared to celebrate Holy Week!
Today's Devotional
A Prayer for When the World Tries to Tell You What to Do - Your Daily Prayer - March 27
The fact that our souls are the ones that will exist after death and our physical bodies will die and turn to dust shows how much our character, our personality, and a soul that chooses the Lord for salvation matter above our physical appearance.
Top Artists
Top Music Videos
Christian News
The latest news and hot topics trending among Christian music, entertainment and faith life.