The Christmas Story - as told by the cutest kids!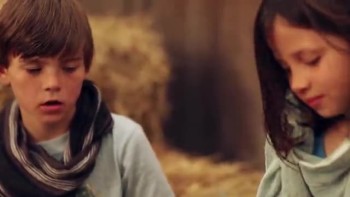 This is really cute!!! "And He said to them, 'Let the little children come to me, and do not hinder them, for the kingdom of God belongs to such as these. I tell you the truth, anyone who will not receive the kingdom of God like a little child will never

enter it.' And he took the children in his arms, put his hands on them and blessed them." MERRY CHRISTMAS EVERYONE! This story is told by the children of St Paul's Church.
http://www.stpauls.org.nz/
Embed

neids

230472 views

2010-12-21T15:38:44

This is really cute!!! "And He said to them, 'Let the little children come to me, and do not hinder them, for the kingdom of God belongs to such as these. I tell you the truth, anyone who will not receive the kingdom of God like a little child will never
enter it.' And he took the children in his arms, put his hands on them and blessed them." MERRY CHRISTMAS EVERYONE! This story is told by the children of St Paul's Church. http://www.stpauls.org.nz/

Today's Devotional
A Prayer for Communication During Conflict - Your Daily Prayer - August 13
Top Artists