Today's Devotional
A Prayer for Christian Boldness - Your Daily Prayer - July 21, 2018Where the light comes, the darkness must vanish.
Top Artists
Обращение Томского Ребцентра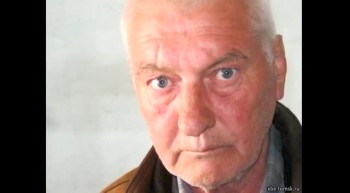 Уже год как в Томской церкви существует центр реабилитации. С Божьей помощью совершается труд с людьми, которые особо пострадали от греховной зависимости. Наркоманы, алкоголики, бывшие заключенные, сегодня получают свободу, повстречавшись с Богом через служение Центра. За этот год к нам уже обратились за помощью более ста человек. На наших глазах, по молитвам, Господь дает свободу от курения, пьянства, наркотиков. Люди возвращаются к нормальному образу жизни. Налаживаются отношения с родными, восстанавливается здоровье. Те кто пришел в центр учатся работать своими руками, следить за собой, строить отношения с другими людьми, но главное они наконец то встречаются с Богом. На сегодня уже десять человек крещены Духом Святым, и готовятся к Водному крещению.
Embed

ewgenik

405 views

2012-05-08T22:34:05

Уже год как в Томской церкви существует центр реабилитации. С Божьей помощью совершается труд с людьми, которые особо пострадали от греховной зависимости. Наркоманы, алкоголики, бывшие заключенные, сегодня получают свободу, повстречавшись с Богом через служение Центра. За этот год к нам уже обратились за помощью более ста человек. На наших глазах, по молитвам, Господь дает свободу от курения, пьянства, наркотиков. Люди возвращаются к нормальному образу жизни. Налаживаются отношения с родными, восстанавливается здоровье. Те кто пришел в центр учатся работать своими руками, следить за собой, строить отношения с другими людьми, но главное они наконец то встречаются с Богом. На сегодня уже десять человек крещены Духом Святым, и готовятся к Водному крещению.