crosswalkmovies's Uploads
Back to crosswalkmovies's channel.
CrosswalkMovies.com: "Insurgent" Video Movie Review

Crosswalk's Shawn McEvoy interviews his colleague Stephen McGarvey about the second film in the Divergent trilogy, Insurgent. Can the action and romance promised by the novels and trailers overcome the teen dystopian, post-apocalyptic angst? Let's...

crosswalkmovies

2015-03-20T14:39:00

5,190 views

00:06:30

CrosswalkMovies.com: "Cinderella" Video Movie Review

The Crosswalk guys are back after a brief hiatus to examine the latest live-action version of a Disney animated classic: Cinderella. Kenneth Branagh's direction and an exceptional cast make this one of Disney's best adaptations yet.

crosswalkmovies

2015-03-13T14:40:34

10,916 views

00:05:56

CrosswalkMovies.com: Top 10 Movies of 2014

The votes are in! Just in time for the Oscars, our 8-person panel of editors and film critics has chosen Crosswalk's best movies of 2014. Shawn McEvoy & Stephen McGarvey explain why each of our Top 10 made the list. Be sure to let us know your fav...

crosswalkmovies

2015-02-13T12:54:06

8,372 views

00:08:15

CrosswalkMovies.com: "Paddington" Video Movie Review

Paddington has managed the improbable! A January release, featuring a talking animal, based upon a children's book, manages to be delightful, charming, innocent, and extremely well-mannered, just like its title character. Crosswalk's Steve and Sha...

crosswalkmovies

2015-01-21T16:39:06

4,292 views

00:07:28

CrosswalkMovies.com: "American Sniper" Video Movie Review

American Sniper, releasing wide this weekend, has been nominated for Best Picture and Best Actor. There's no question this biopic of American hero Chris Kyle shows us the importance of understanding the war on terror, sacrifice, and the effects of...

crosswalkmovies

2015-01-16T16:49:08

6,141 views

00:06:57

CrosswalkMovies.com: "Selma" Video Movie Review"Selma" is garnering high praise from critics and moviegoers alike.
Did the Crosswalk team think the merit was deserved? Check out Steve
McGarvey and Debbie Holloway's take on this dramatization of Martin
Luther King, Jr. and the m...crosswalkmovies

2015-01-09T15:49:05

3,360 views

00:07:05

CrosswalkMovies.com: "Unbroken" Video Movie Review

Unbroken, adapted from the book by Laura Hillenbrand, tells (most of) the story of real-life Olympic athlete and POW Louis Zamperini. Crosswalk's Stephen McGarvey and Ryan Duncan compare notes on Angelina Jolie's film version.

crosswalkmovies

2014-12-23T09:29:06

16,100 views

00:06:35
Today's Devotional
Diligent to Avoid DistractionDo you see Bible study as a chore or as a gateway to freedom and life? How do you reveal your love and commitment to God in your words and actions?
Let's Make It
Facebook official!
Top Artists
Top Music Videos
Inspirations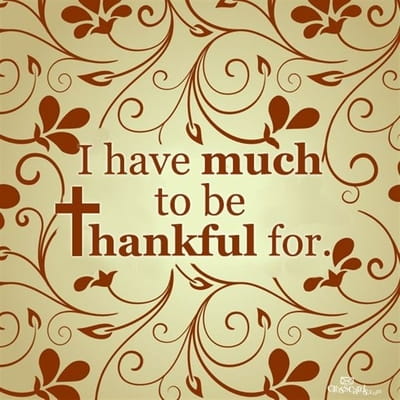 Facebook