Church History Part 29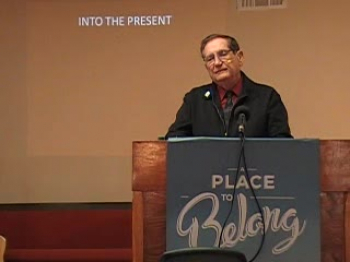 IF YOU ARE HAVING DIFFICULTY VIEWING/UPLOADING THIS VIDEO, CLICK HERE

http://communitychristianchurch.sermon.net
http://www.community-christian-church.com
http://perrysperiodicals.blogspot.com
Church History Part 29
"Into the Present"
Romans 1:18-32
Embed

ccrchurch

320 views

2022-05-23T00:20:07

IF YOU ARE HAVING DIFFICULTY VIEWING/UPLOADING THIS VIDEO, CLICK HERE

http://communitychristianchurch.sermon.net

http://www.community-christian-church.com

http://perrysperiodicals.blogspot.com

Church History Part 29
"Into the Present"
Romans 1:18-32
Today's Devotional
A Prayer for God to Answer - Your Daily Prayer - March 21
The Lord is our shield, our glory, the lifter of our head, and He will hear our every cry and He will answer. We must speak these words of truth and strengthen our faith based on our understanding of who God is and how He has helped us in the past.
Top Artists
Top Music Videos
Christian News
The latest news and hot topics trending among Christian music, entertainment and faith life.