Church History Part 29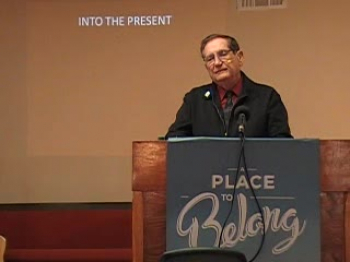 IF YOU ARE HAVING DIFFICULTY VIEWING/UPLOADING THIS VIDEO, CLICK HERE

http://communitychristianchurch.sermon.net
http://www.community-christian-church.com
http://perrysperiodicals.blogspot.com
Church History Part 29
"Into the Present"
Romans 1:18-32
Embed

ccrchurch

320 views

2022-05-23T00:20:07

IF YOU ARE HAVING DIFFICULTY VIEWING/UPLOADING THIS VIDEO, CLICK HERE

http://communitychristianchurch.sermon.net

http://www.community-christian-church.com

http://perrysperiodicals.blogspot.com

Church History Part 29
"Into the Present"
Romans 1:18-32
Today's Devotional
A Prayer for Invitation - Your Daily Prayer - March 28
Be on mission for God through relationships. Do not delay! Walk in obedience to the Lord and leave the outcomes up to Him!
Top Artists
Top Music Videos
Christian News
The latest news and hot topics trending among Christian music, entertainment and faith life.