Crosswalk.com: Dan Woolley on 'Unshaken': Finding Faith after Haiti's Earthquake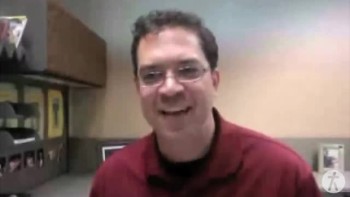 What does it take to survive more than 60 hours trapped under six stories of rubble? Ask Dan Woolley, who woke up after Haiti's 7.0 magnitude earthquake trapped inside the collapsed Hotel Montana with a severe leg wound. In the days that followed, he used

survival tactics he learned from watching Bear Grylls, and treated his leg wound using an app on his iPhone. But his survival depended on much more. In this interview, Dan Woolley shares his story of faith, fear, and grappling with God's plan in the immediate
aftermath of the earthquake.
Embed

crosswalkcom

4688 views

2010-12-22T17:04:27

What does it take to survive more than 60 hours trapped under six stories of rubble? Ask Dan Woolley, who woke up after Haiti's 7.0 magnitude earthquake trapped inside the collapsed Hotel Montana with a severe leg wound. In the days that followed, he used
survival tactics he learned from watching Bear Grylls, and treated his leg wound using an app on his iPhone. But his survival depended on much more. In this interview, Dan Woolley shares his story of faith, fear, and grappling with God's plan in the immediate
aftermath of the earthquake.
Today's Devotional
A Prayer for Forgiving Others - Your Daily Prayer - May 26
Top Artists