Today's Devotional
A Prayer for Trust to Step Out in Faith - Your Daily Prayer - June 25, 2018What step of faith is God asking you to take today?
Top Artists
Audio Adrenaline - Kings and Queens (Exclusive Music Video Premiere)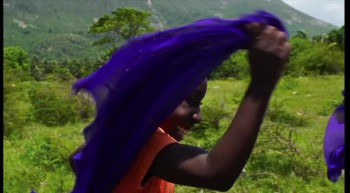 Multi-GRAMMY® award-winning band Audio Adrenaline is back with a new single and a common goal: to be the voice for orphans in Haiti and around the world. The official music video for "Kings & Queens" was filmed in Haiti among the Hands & Feet Project, a non-profit organization founded by the band to care for orphaned and abandoned children with the love of Christ. All net proceeds will go to Hands & Feet Project to continue growth and support of the nearly eight-year-old charity.

"It's just an incredible song about this idea of when we love the least of these, God wraps these little orphans in his majesty and they can become kings and queens. It gives you that idea that these are God's favorites, these little kids that have been forgotten. There's going to be a special place in heaven one day because of what they've been through here. It's just a triumphant, majestic song that just connects so deeply with Hands & Feet and the message of Audio A right now." -Mark Stuart
http://www.audioa.com/
http://www.handsandfeetproject.org/
Embed

audio-adrenaline

201196 views

2012-10-08T15:39:06

Multi-GRAMMY® award-winning band Audio Adrenaline is back with a new single and a common goal: to be the voice for orphans in Haiti and around the world. The official music video for "Kings & Queens" was filmed in Haiti among the Hands & Feet Project, a non-profit organization founded by the band to care for orphaned and abandoned children with the love of Christ. All net proceeds will go to Hands & Feet Project to continue growth and support of the nearly eight-year-old charity.

"It's just an incredible song about this idea of when we love the least of these, God wraps these little orphans in his majesty and they can become kings and queens. It gives you that idea that these are God's favorites, these little kids that have been forgotten. There's going to be a special place in heaven one day because of what they've been through here. It's just a triumphant, majestic song that just connects so deeply with Hands & Feet and the message of Audio A right now." -Mark Stuart

http://www.audioa.com/
http://www.handsandfeetproject.org/