Hymn How Great thou Art in Spanish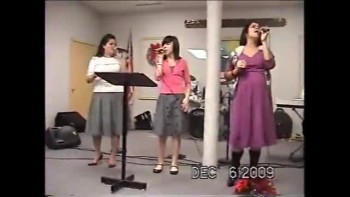 In 1885, a Swedish preacher, by the name of Carl Boberg, at age 26, wrote the words only of a poem entitled, "O Store Gud". Boberg's poem was published in 1886. The title, "O Store Gud", translated into English is "O Great God". A fairly literal translation from Swedish into English.

In the early 1920's, English missionaries, Mr. Stuart K. Hine and his wife, ministered in Poland. It was there they learned the Russian version of Boberg's poem, "O Store Gud", coupled with the original Swedish melody. Later, under inspiration, Stuart K. Hine wrote original English words, and made his own arrangement of the Swedish melody, which became popular and is now known as the hymn, HOW GREAT THOU ART.
It was popularized by George Beverly Shea and Cliff Barrows during the Billy Graham crusades.
In this version it is sung in Spanish but no matter the language you can feel the anointing on this song,
... (more info)
Embed

betheltemplespanishinc1

5395 views

2011-03-05T14:57:04

In 1885, a Swedish preacher, by the name of Carl Boberg, at age 26, wrote the words only of a poem entitled, "O Store Gud". Boberg's poem was published in 1886. The title, "O Store Gud", translated into English is "O Great God". A fairly literal translation from Swedish into English.
In the early 1920's, English missionaries, Mr. Stuart K. Hine and his wife, ministered in Poland. It was there they learned the Russian version of Boberg's poem, "O Store Gud", coupled with the original Swedish melody. Later, under inspiration, Stuart K. Hine wrote original English words, and made his own arrangement of the Swedish melody, which became popular and is now known as the hymn, HOW GREAT THOU ART.
It was popularized by George Beverly Shea and Cliff Barrows during the Billy Graham crusades.
In this version it is sung in Spanish but no matter the language you can feel the anointing on this song,
... (more info)

Suggested For You
---
Related Videos
---
Today's Devotional
A Prayer for When the World Makes You Anxious - Your Daily Prayer - March 30
Top Artists