A Prayer for When Grief Makes Praying Hard
By Kimberly Carroll
The LORD is close to the brokenhearted and saves those who are crushed in spirit. – Psalm 34:18
What happens when grief makes praying hard? When prayers of surrender feel the sting of fear? When worry whispers, "But what if God takes them too?" When prayers of praise are layered with anger and disappointment underneath? When prayers that once flowed with ease now feel sucked dry and empty of words? When God's peace once kept your heart at ease but now He suddenly feels absent and unreachable? When the weight of it all feels crushing but people expect you to be OK because you know Jesus? These are all feelings and questions with which the grieving often wrestle.
For those fighting to hold onto their faith, this pressure to suppress the darker side of grief can trigger enormous guilt. I'm a Christian—I'm not supposed to be afraid. I'm not supposed to doubt God's provision. I'm supposed to be stronger than this! Heartbroken from loss and ashamed of wrestling spiritually, grief can make even genuine believers feel alone and separated from God.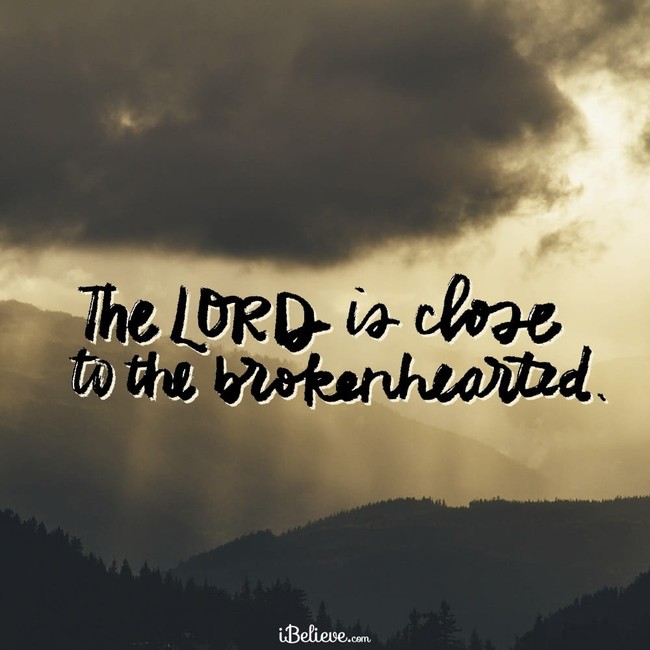 If this is you today, you have my deepest empathy. Please know you are not alone. Coping with loss is inexplicably hard! If you find praying difficult in the presence of grief, may these words encourage you to let go of your guilt, take off your mask, and just breathe in the love of God for a moment. You don't have to be perfect here. You just have to be real.
Let's pray together:
"Jesus, my pain is so deep. My anger is fierce, my fear is crippling. And then in the midst of all of these emotions, numbness sets in. I struggle to know how to pray or where to begin! So I'm going to remind myself of truth. I know you are here with me in my grief. I know you are mending the brokenness in ways I can't always see. Lord, hold me in your arms, take this pain and help me bear it. In Jesus' Name I pray, Amen."
---
Editor's Note: This devotional was taken in part from Kimberly Carroll's How to Pray When Grief Makes Praying Hard. You can read that article in full here.
Want more Your Daily Prayer? We also have a podcast! This podcast is different than the written devotional you just read, but carries the same commitment to a closer look at Scripture each day. You can find out more by clicking the link below!
Now that you've prayed, are you in need of someone to pray for YOU? Click the button below!
Visit iBelieve.com for more inspiring prayer content.