Pastor Has Hilariously Truthful Response When Woman Asks What He Does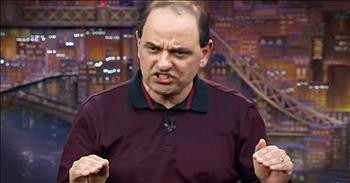 When a stranger on a plane asked this preacher what his job was, he gave the BEST response. I can't help but to say AMEN!
Suggested For You
---
Related Videos
---
Today's Devotional
A Prayer of Healing for Sick Family and Friends - Your Daily Prayer - August 3The burden of healing doesn't lie in saying just the right words. That should free us all up to pray a little more boldly for God to heal.
Top Artists